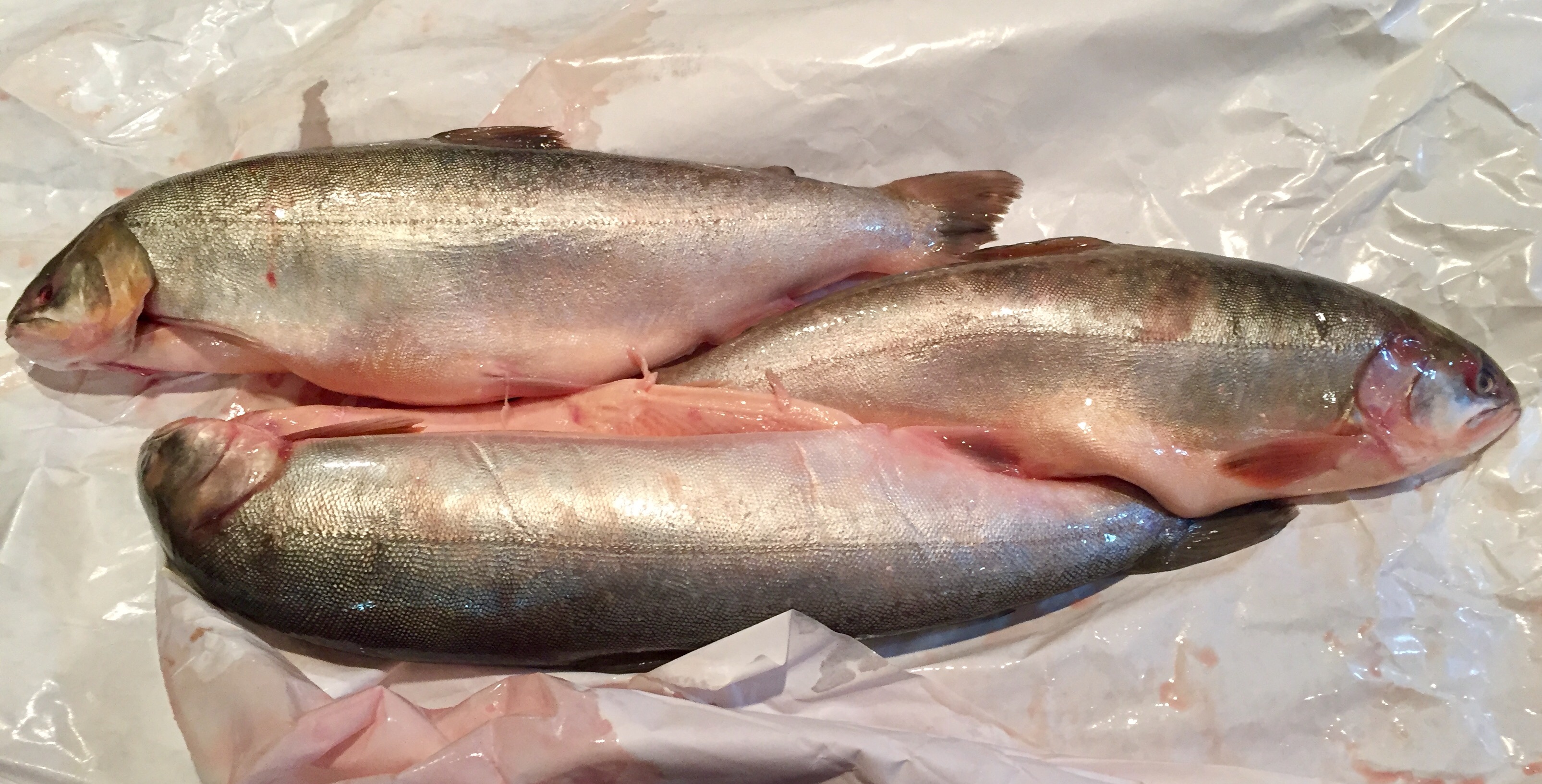 Ordered these fine fellows (Arctic Char) from Coastal SeaFoods on Snelling in St. Paul, approx 3 lbs each.  Originally I was going to get Lake Trout but they can be iffy to get fresh.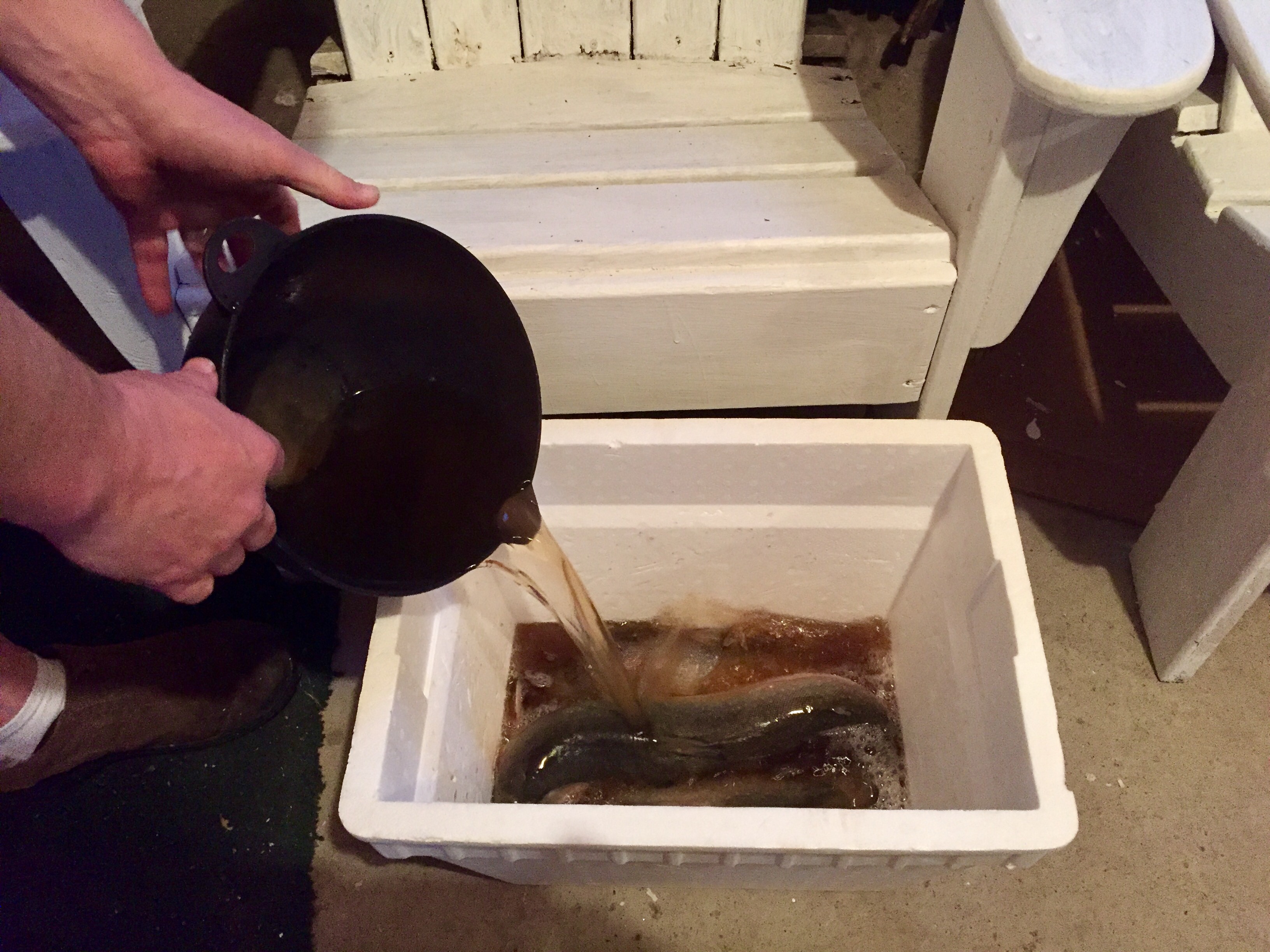 Soaked them in a brine (salt and brown sugar) for 6'ish hours.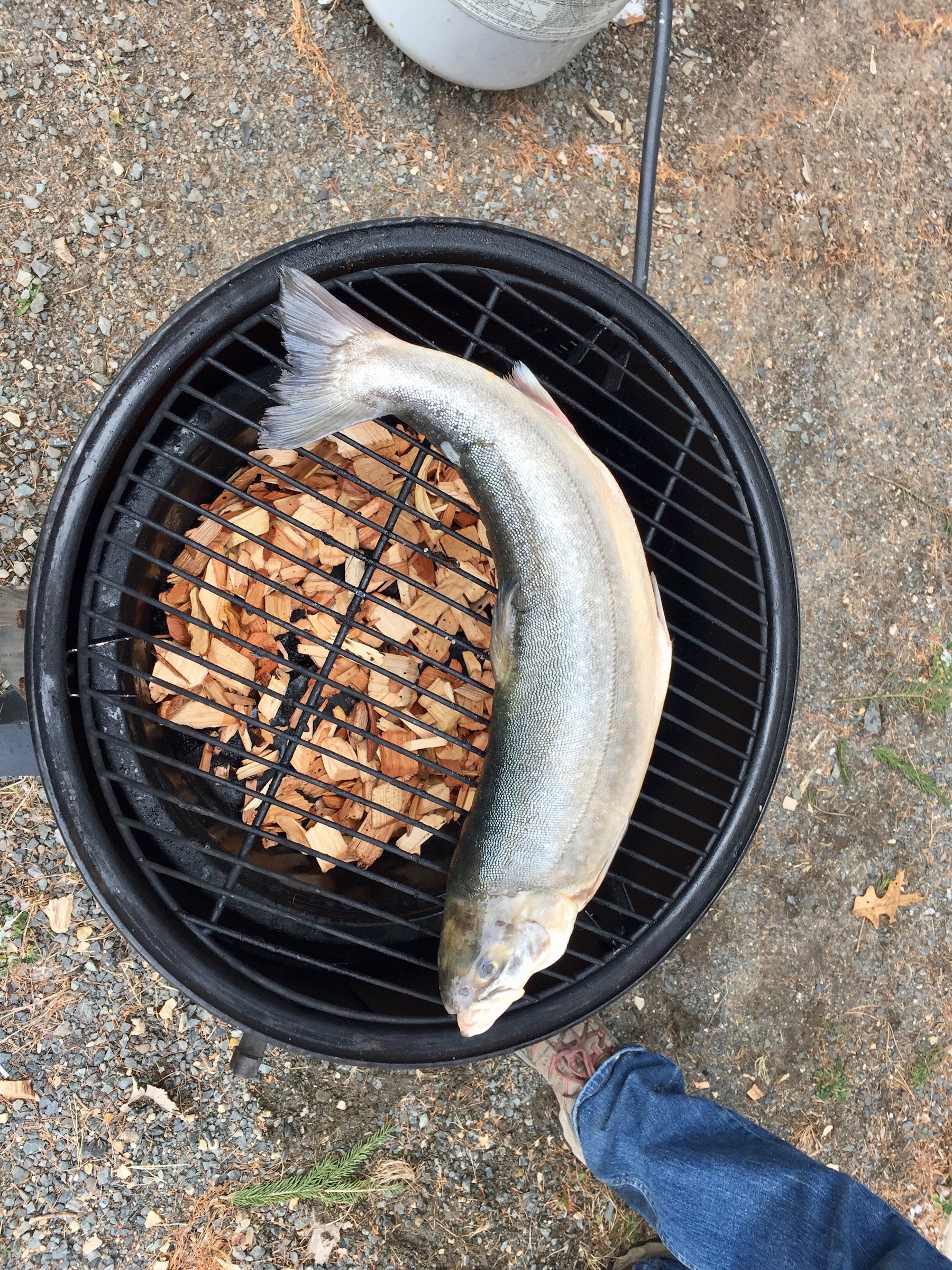 Then on to the smoker with Alder chips soaked for about 15 minutes.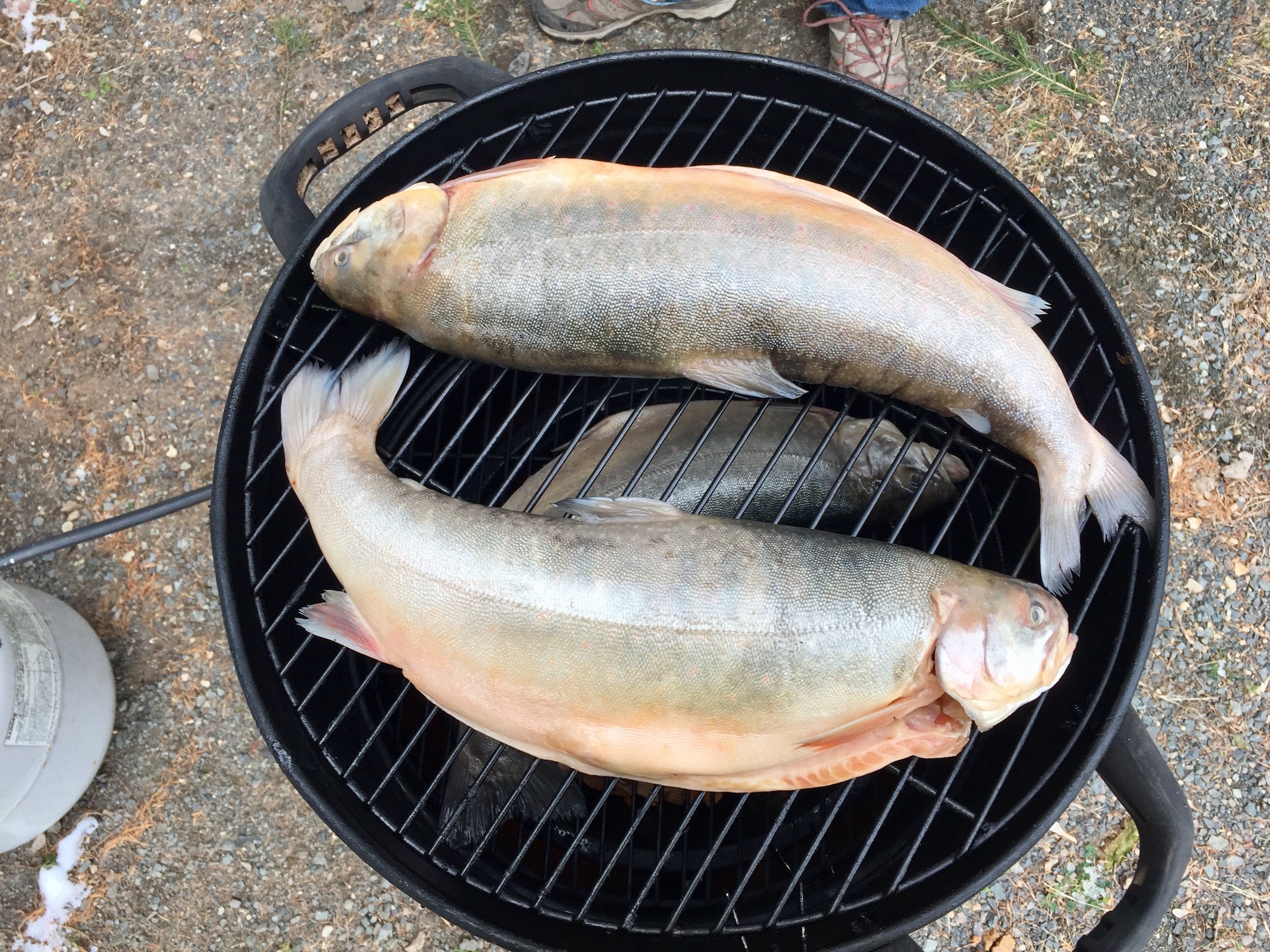 Turned the smoker on to 200F and let them cook for about 3 hours (turned up the temps slightly for the last 1/2 hr.  Meanwhile me and the brothers were chainsawing trees in the yard.  Awesome Alder smell from the smoker.  Can't get too far away as the chips sometimes catch fire and need to be doused.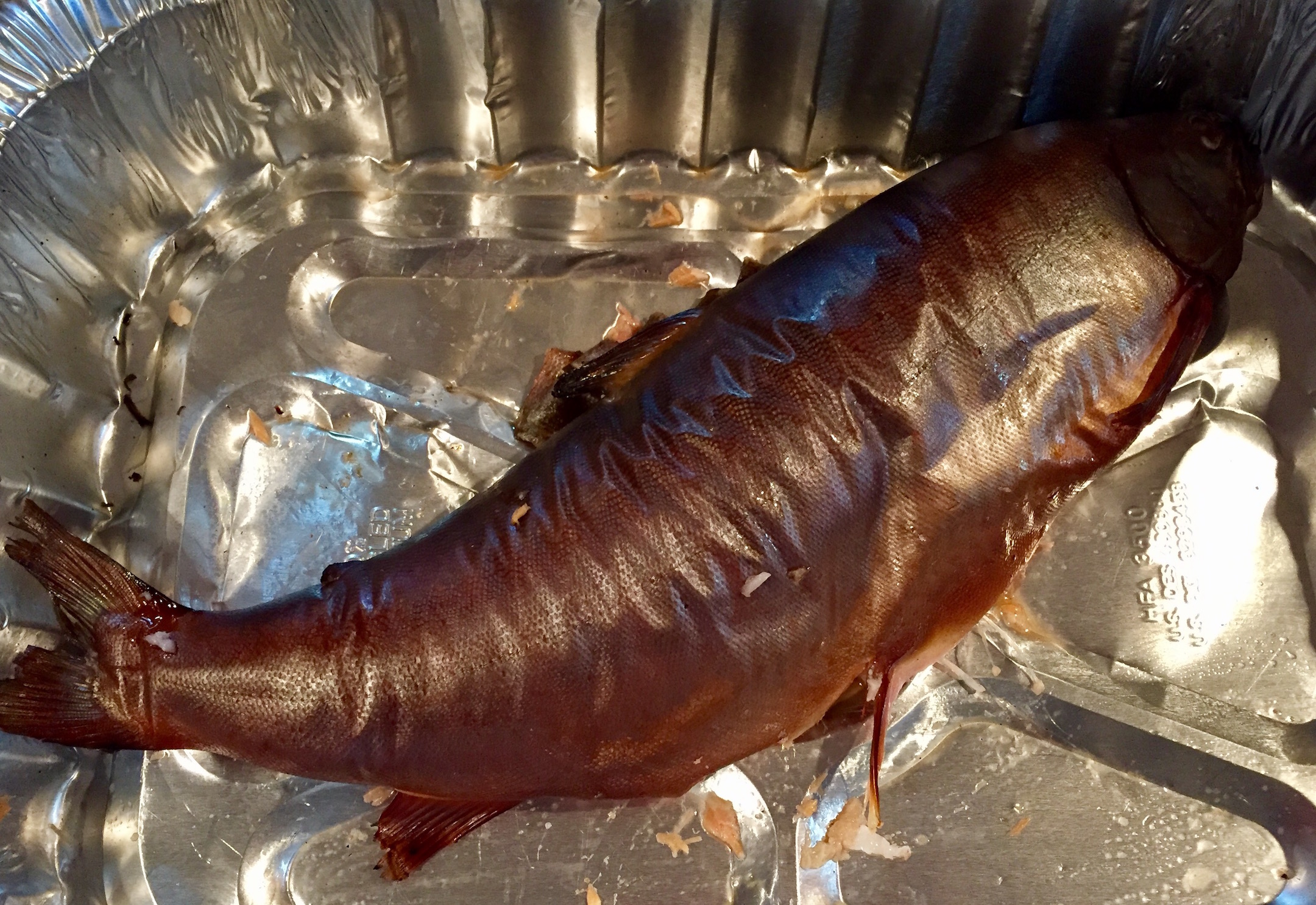 Tender, moist, and wonderful flavor.  Char (Salvelinus alpinus) is a delicate, fatty fish - smoking is a great way to make it.