I got my Pit Barrel Cooker on Wednesday, and immediately ordered a 3lb tri-tip from a meat market in MA (had to look around as tri-tip is not a standard East Coast cut of meat).
Picked it up yesterday at Arnold's Meats in East Longmeadow, Mass: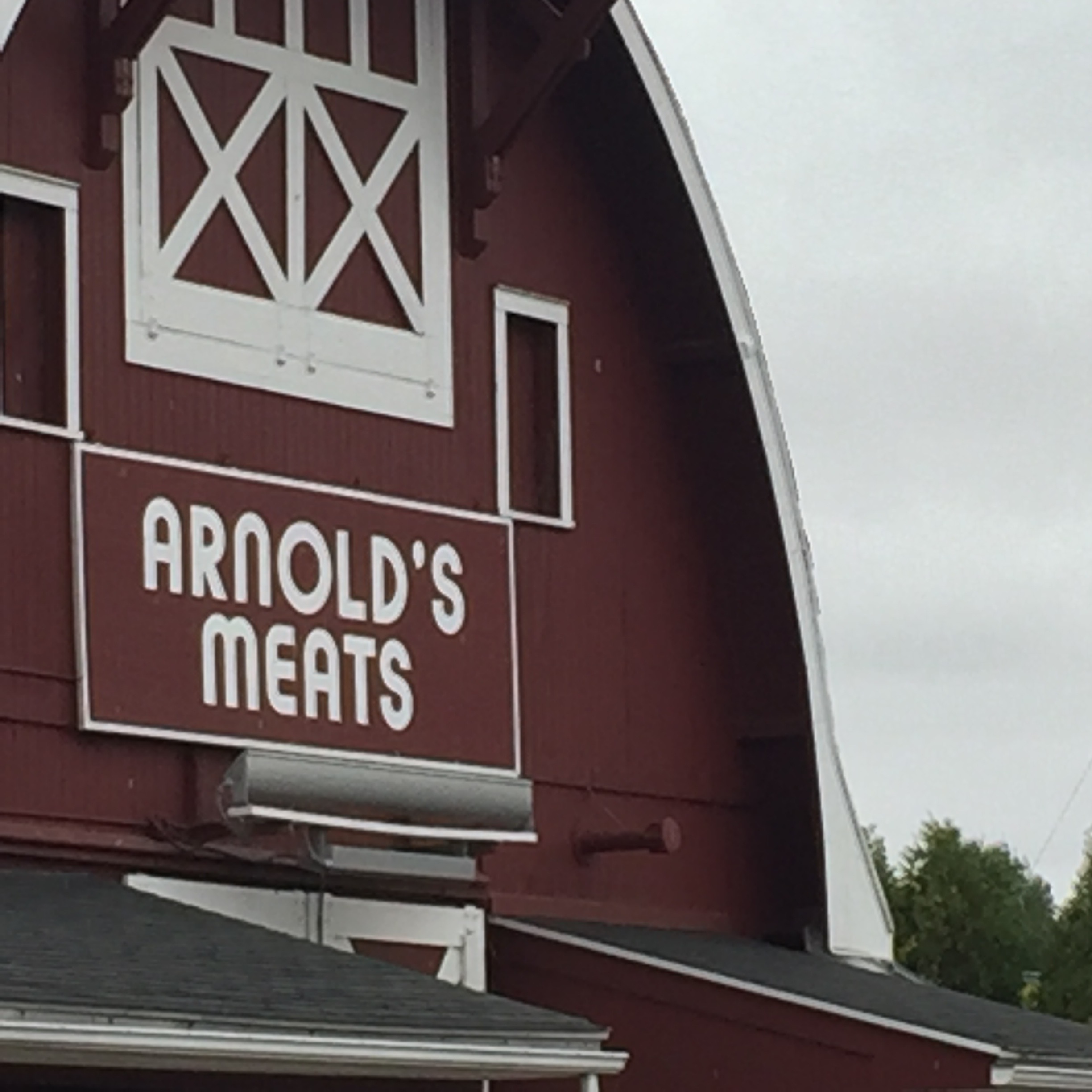 Nice cut of meat, not too much fat.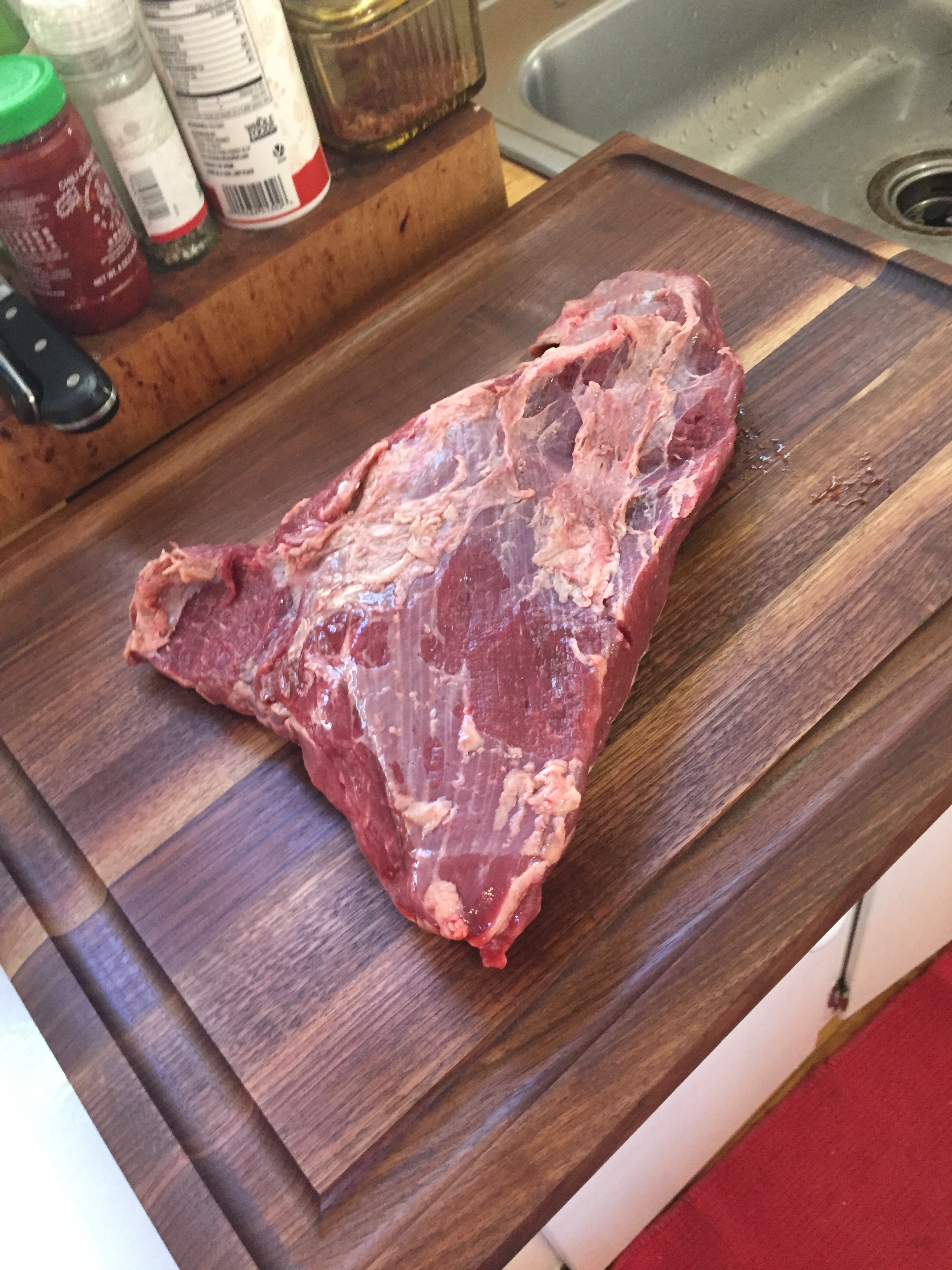 Next I added the rub, and set my hanging hook in the middle of the Y.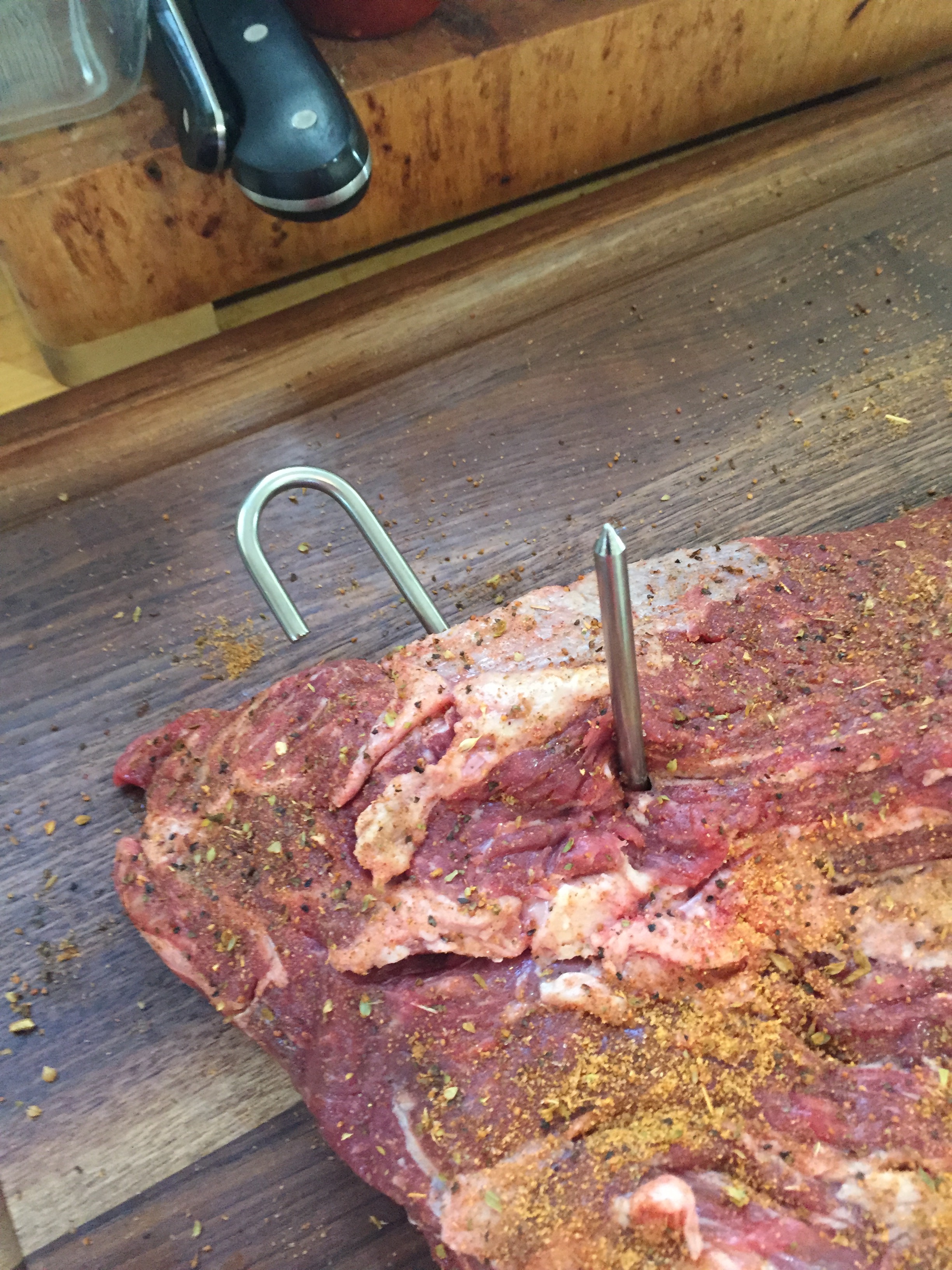 I filled up the charcoal container, but put about a fourth of the coals into my chimney, and lit them, letting them heat up for 15 minutes, then added the hot coals to the briquet basket, and set it in the bottom of the PBC.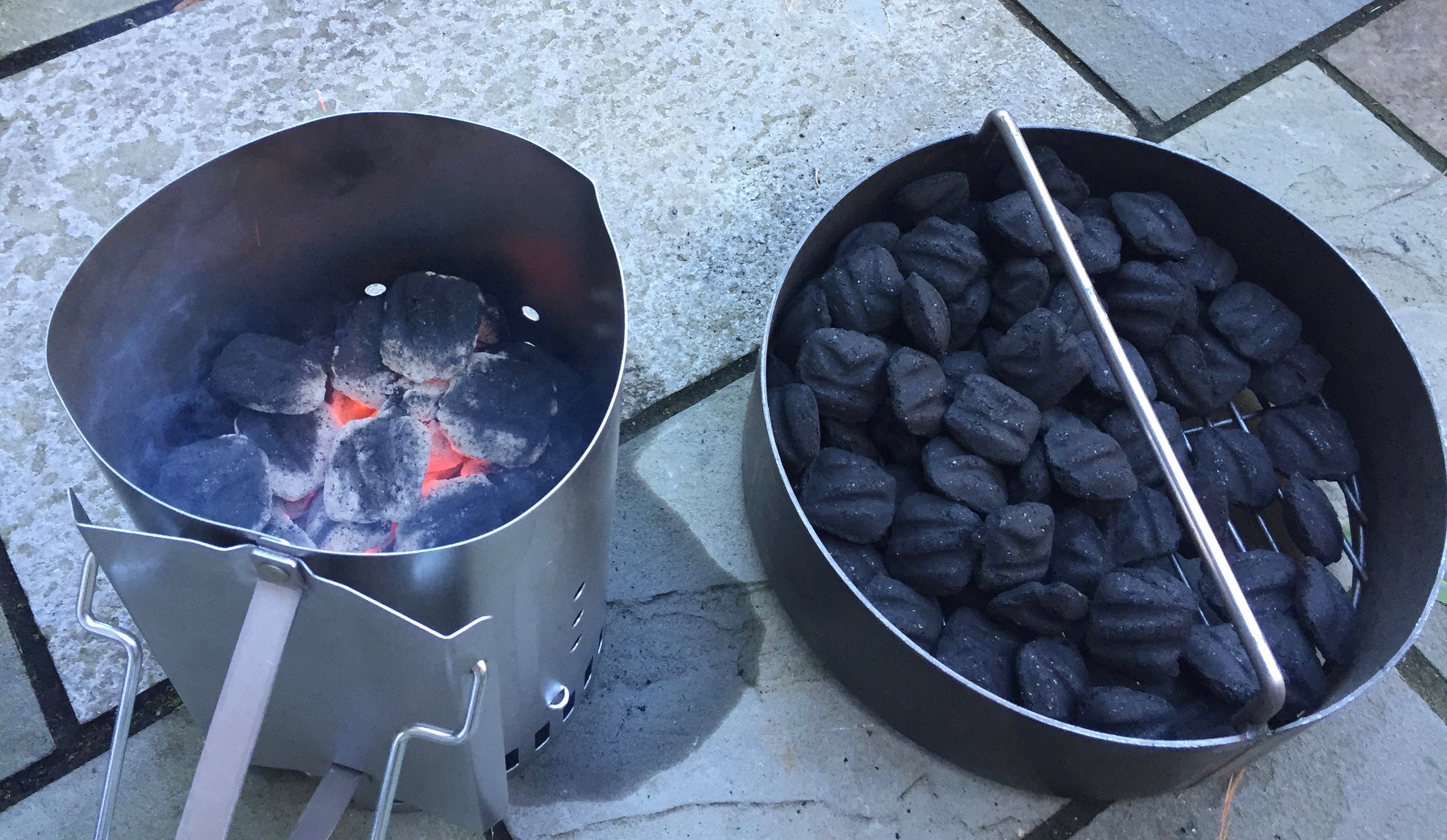 Hanging the tri-tip into the cooker: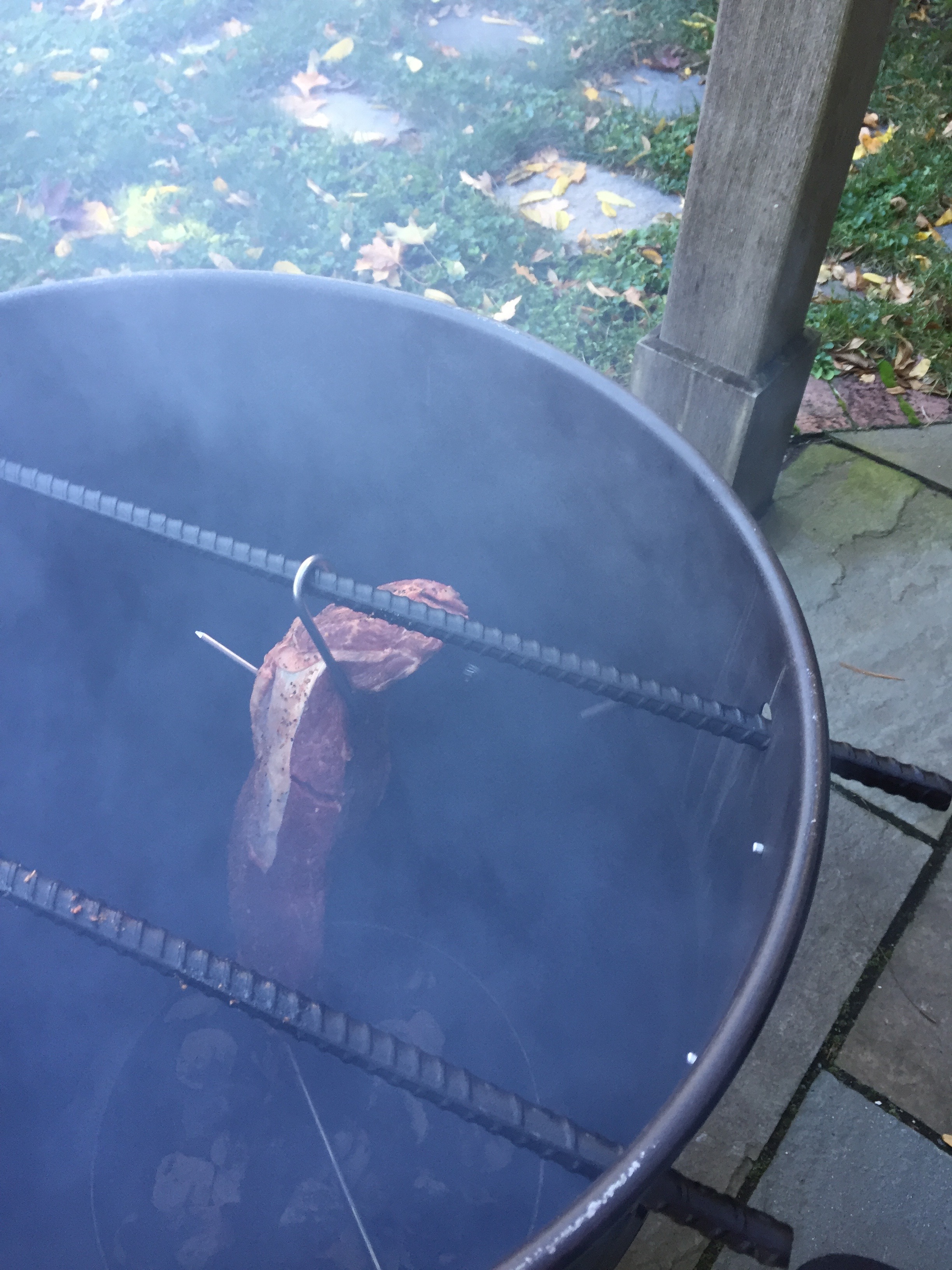 Then covered the lid and let 45 minutes go by.  I let it rest for 15-20, and covered with some tin foil to keep it warm.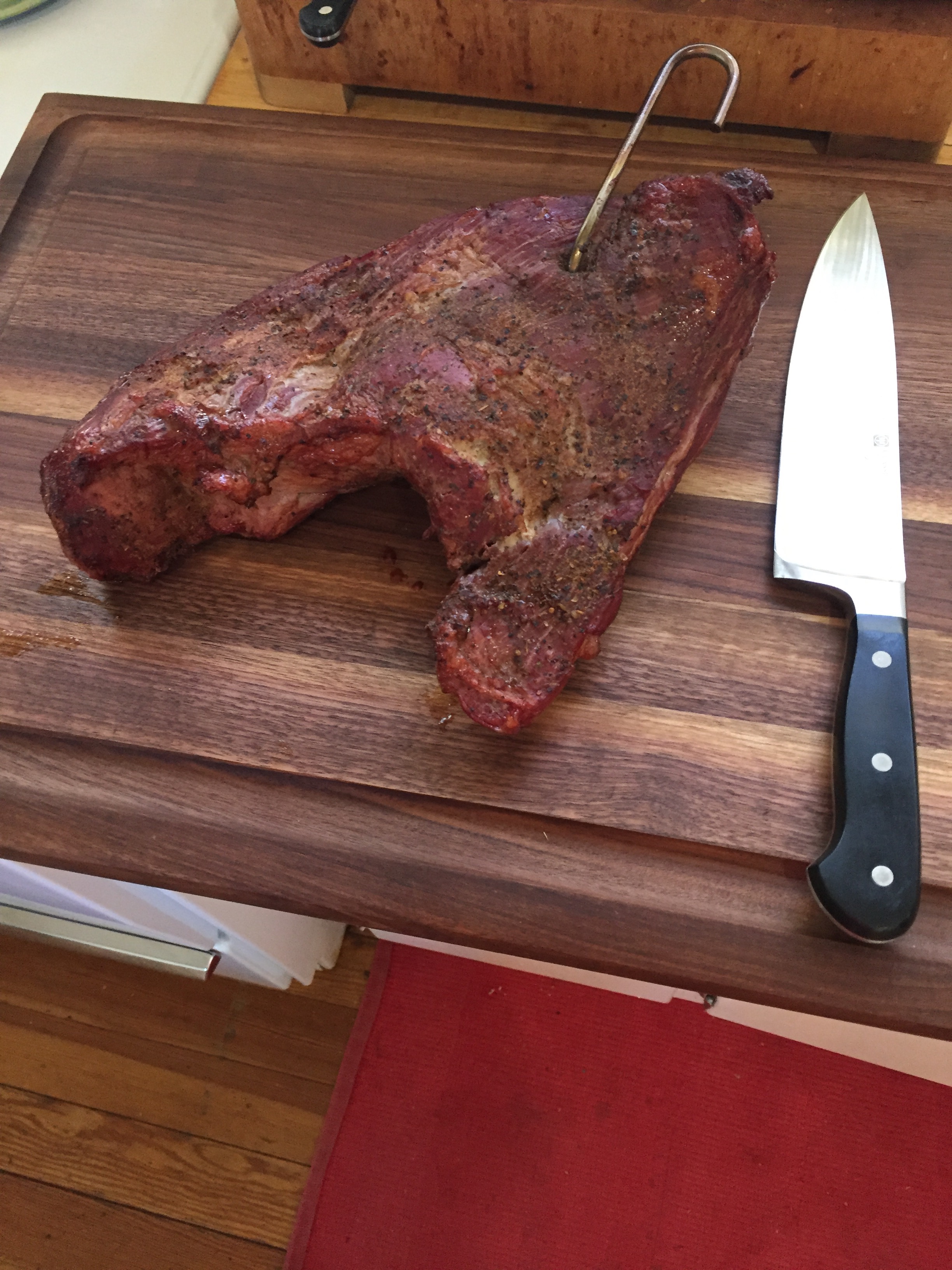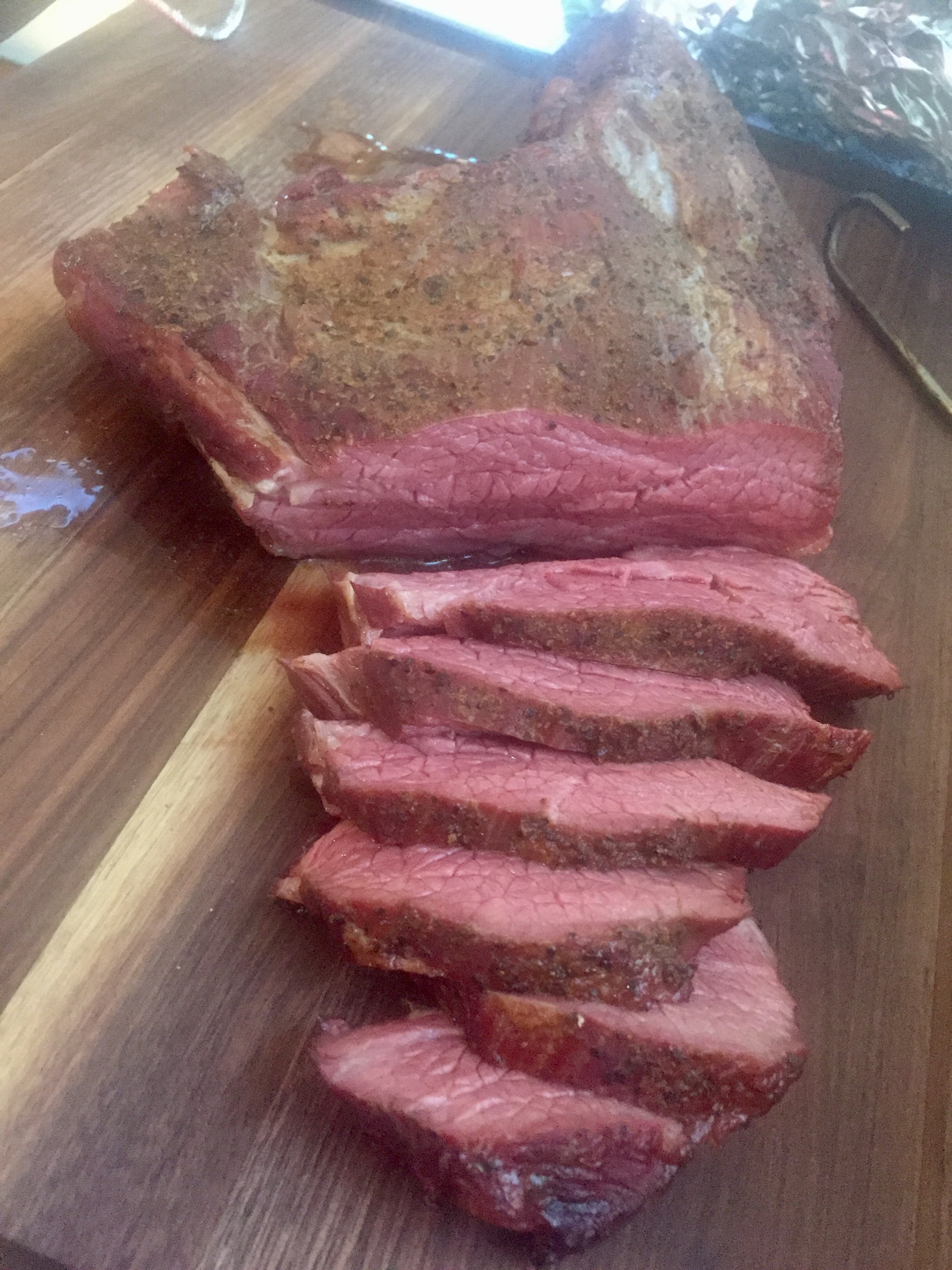 The tri-tip was nicely smoky with a little crust, and very evenly cooked - medium rare edge to edge.
NBBW had made Far Breton, and we had that as dessert with some Breton cider.