The Minnesota Book Awards took place last Saturday evening. It was amazing to be part of a gathering of nearly one thousand writers and other book people—I was struck by what a strong literary community our state has. I thought it might be fun to highlight a few of the winning books. For the full list, see here. 
Children's literature: Moo! by David LaRochelle with illustrations by Mike Wohnoutka. This book has a Minnesota author and illustrator. But more importantly, it's a delight. It tells the story of a cow who gets her hands (hooves?) on a farmer's car and takes it for a joyride. And the world desperately needs more celebrations of bovine larceny. Oh, wait. The more I describe it, the worse it sounds. Just trust me on this. The main character is remarkably expressive, despite her extremely limited vocabulary, and the illustrations do an excellent job of bringing the story to life.
Poetry: Black Aperture by Matt Rasmussen. This book was also a finalist for the National Book Award. A friend with excellent taste tells me this book is very good and has promised to loan it to me. So look for more on this from me in another month or two. (Bonus: April is National Poetry Month.)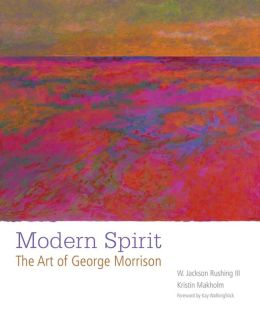 Minnesota: Modern Spirit: The Art of George Morrison by Kristin Makholm (Minnesotan) and W. Jackson Rushing III (non-Minnesotan). This book has a gorgeous cover and has me thoroughly intrigued about this Chippewa artist.
Hognander Minnesota History Award: Mni Sota Makoce: The Land of the Dakota by Gwen Westerman and Bruce White. This is a narrative history of the Dakota and the Dakota people's long connection to the place that is now called Minnesota. It sounds incredible.
Young People's Literature: Sex & Violence by Carrie Mesrobian. I've confessed my love for this novel before, and it's awesome to see it get accolades in the wider world.
So what have you been reading? Any Minnesota authors?
featured image: cc Livy Hoskins via flickr.com