I hope you all had a happy holiday season. I am very grateful that we here at the Half-Baked Hall don't have a silly cap on how many people you can vote for. No one can accuse us of strategic votes over here!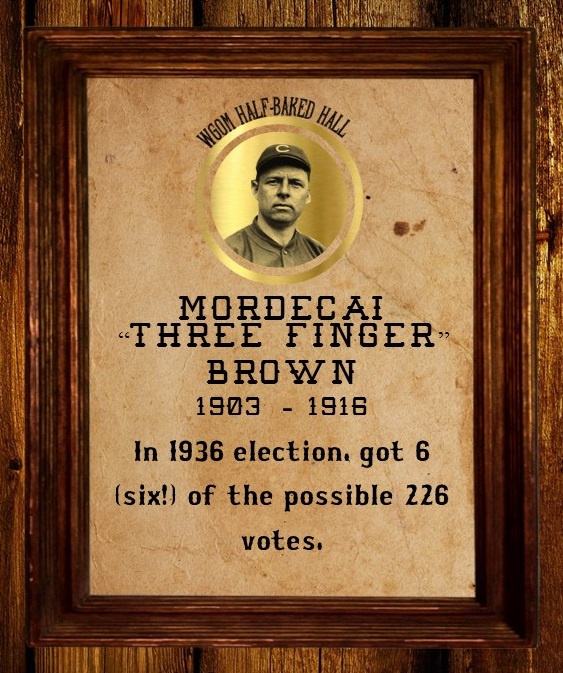 If he had all five of his fingers, would we be as impressed? Would he have pitched better or worse? We'll never know. What we do know, is that Mordecai Brown is in the Half-Baked Hall with 78% of the vote.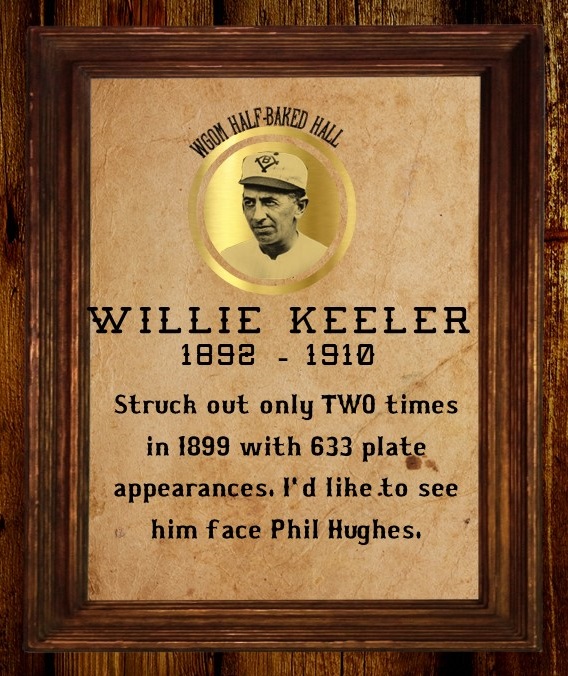 Wee Willie scrapes by on his third ballot, garnering 78% of the vote with a few maybes thrown on top of that. Nearly all of his value is tied up in singles, though the WGOM also loves players named Willie.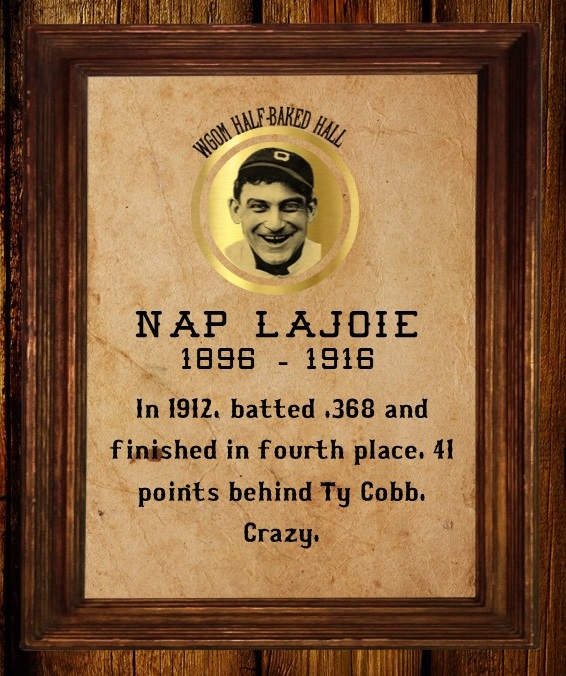 We here at the Half-Baked Hall recently learned about a long-standing family feud between the Youngs and the Colemans, which is why to this point we have never had a player voted in unanimously. Well, that changes today. Congratulations, Napoleon. You are inner circle.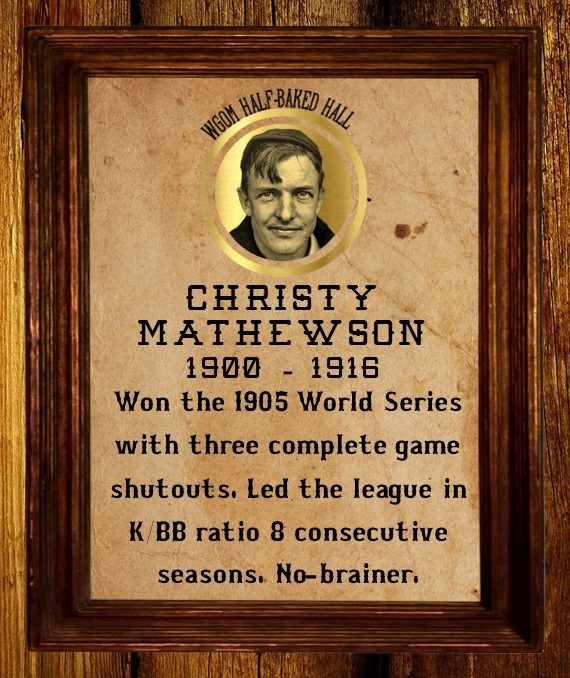 Joining Lajoie in that inner circle is Christy Mathewson. 100% of the voters' hearts belong to you Christy.
Remaining on the Ballot (15 Players)
Not a ton of movement amongst the people remaining on the ballot. Vic Willis, oddly, had the biggest shift, increasing ten percentage points. Fred Clarke is the only new guy to make a good showing with 61% of the vote.
It appears the voters are not too impressed with Hall-Of-Famers Joe Tinker and Roger Bresnahan, though they received their fair share of maybe votes.
Jesse Burkett: 67% -4
Joe McGinnity: 67% +0
Fred Clarke: 61%
Jimmy Collins: 61% -6
Clark Griffith: 61% -6
Addie Joss: 61% -1
Bill Dahlen: 56% +4
Jim O'Rourke: 44% +6
Vic Willis: 39% +10
Jake Beckley: 33% +0
Miller Huggins: 33%
Frank Chance: 28% -1
Joe Tinker: 28%
Roger Bresnahan: 22%
Elmer Flick: 22% -2
Falling off the Ballot (9 Players)
Like Buck Ewing before him, Rusie comes agonizingly close (just one vote) away from hall induction on his final ballot.
Otherwise, Chesbro and Kelley fall off the ballot on their fourth tries, their maybe votes slipping away. Voters appear to be getting more confident about who they don't like, with a record six players getting no votes whatsoever.
Amos Rusie: 72% +5
Jack Chesbro: 22% +3
Joe Kelley: 22% -2
Bill Bradley: 0
Russ Ford: 0
Fielder Jones: 0
George Mullin: 0
Danny Murphy: 0
Nap Rucker: 0