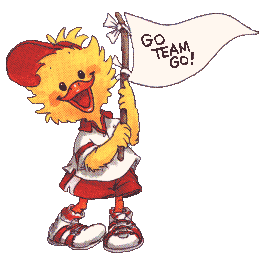 After being thoroughly abused by the Tigers in Motown to open the season earlier this month, the felines come to the friendly confines of Target Field. Over 3 games, el Tigres shut down the Twinkies to a tune of 22-1. Just about how we were all expecting to start off the new season (even if we were hoping for something else).
The end of the inaugural month of baseball has found a bit more success, though we started with a very low bar. Somehow, the hometown team is only a couple games away from .500, and only (heh) 4.5 games out of first. After splitting the recent road trip, Minnesota comes back for an 11-game homestand, their longest of the season. Unfortunately, they'll open it up against the same 3 pitchers that toyed with them to start the year.
Of course, before you get too excited (seriously, what's wrong with you?), keep this little nugget from the Cornman in mind:
The team is last in the league in OBP, SLG, OPS (and perhaps obviously OPS+) and RBI, 14th out of 15 for BA and tied for last in Runs Scored. The Twins have a combined 36 extra base hits - 15 less than the league average.
Go team go!
Detroit Tigers vs. Minnesota Twins
(13-6)                                          (8-10)
Target Field
353 North Fifth Street
Minneapolis, Minnesota
7:10 PM PDT
Game Previews
Minnesota Twins Official Game Notes
Baseball-Reference
MLB
Detroit Tigers Starting Lineup
1. Kinsler, 2B
2. Iglesias, SS
3. Cabrera, 1B
4. Martinez, DH
5. Martinez, RF
6. Cespedes, LF
7. Avila, C
8. Perez, 3B
9. Gose, CF
Minnesota Twins Starting Lineup
1. Dozier, 2B
2. Hunter, RF
3. Mauer, 1B
4. Plouffe, 3B
5. Nunez, DH
6. Suzuki, C
7. Robinson, LF
8. Schafer, CF
9. Santana, SS
Probable Starting Pitchers
David Taylor Price
1-1, 3.28
v.
Tomaso Anthony Milone
2-0, 3.38
Photo courtesy of LWYang