Howdy, Citizens. This has been sitting in drafts since June 10th, and I'm very work-averse at the moment, so I'm gonna finish this up. My pickle juice brined Chicken Fingers await.
One: Get a jar of pickles and consume them.  Save the juice.  Put chicken in juice.  Leave overnight.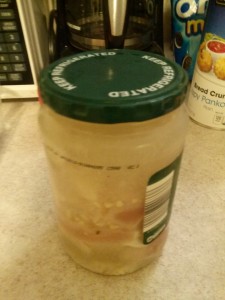 Zwei:  Get some flower, egg wash, and Panko breadcrumbs.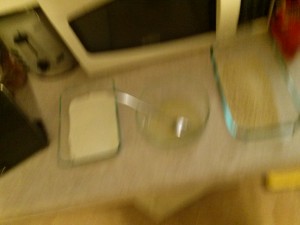 C: Pat your chicken dry.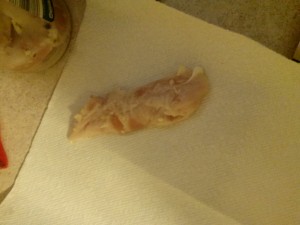 Cuatro: Flour dusting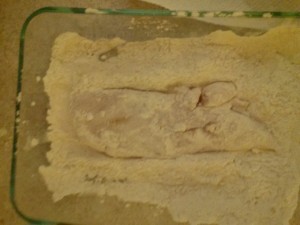 Cinq: Egg bath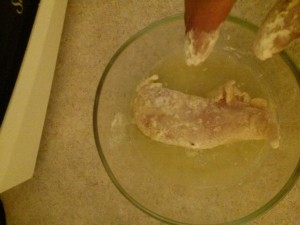 Šestý: Coat evenly in breadcrumbs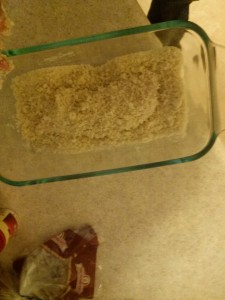 I'm out of languages: Arrange on a sheet and bake. I honestly have no idea what I baked these at. 375F? Sure why not.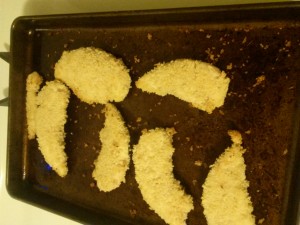 Now, we wait. Archer and beer help.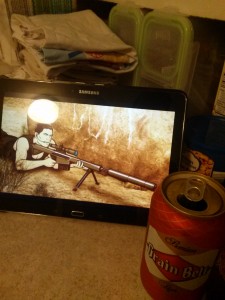 The chicken stayed very nice and moist.  I would have liked a bit crisper coating though.  Maybe a quick pan-fry might have been necessary.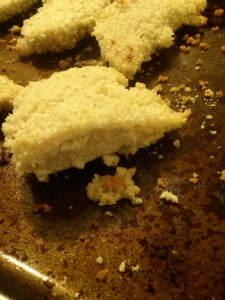 Pair with spicy Whataburger ketchup for best results.