It's been a while since we've done this -- not because I don't want to (they're pretty entertaining), but because there has been a serious shortage of Twins' action photographs in recent baseball card sets...thanks Obama Topps. We've done several of these in the past, but never as their own dedicated post.
We're going to go back a bit here, and throw a shout out to a recently retired former Twin. This is 2003 Upper Deck card #114 from their flagship product: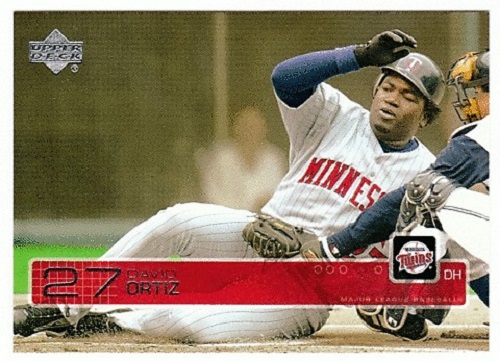 Not sure that there is enough to go on here, but you guys are rabid ferrets, and if this play can be singled out, you're just the ones to do it.
The clues:
day game, and long sleeves (early season?)
away game
play at the plate (Safe? Out? Hard to say.)
©2002, so this play is in all likelihood from maybe the first 2/3 or so of the 2002 season, captured in time to use on the 2003 set.
Alright Citizens, have at it! Further clues in the comments are fine, but spoiler your answers.