Well, the year is off and running. I'm still creating elaborate lists to figure out how to spend my bookstore gift cards that I got at the end of the year, but I did get a couple of books  in the mail this month: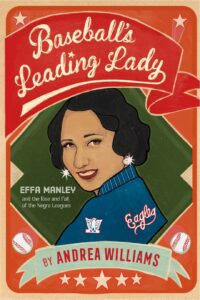 Baseball's Leading Lady: Effa Manley and the Rise and Fall of the Negro Leagues by Andrea Williams
She's the only woman inducted into the baseball HOF, and I hadn't really ever heard of her until I came across this book. The little Ghost is pretty interested in the Negro Leagues, so we might dive into this one together.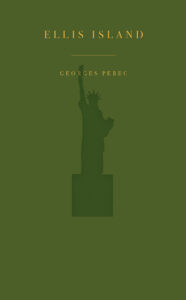 Ellis Island by Georges Perec
The latest in the New Directions subscription that I got for Christmas and I'm excited to read another Perec book.  I loved "Life: A User's Manual" and I've committed myself to reading "A Void" at some point this year. Maybe I'll do that this month to pair with my new acquisition.
Some links to interesting things I read in January:
We Didn't Have a Chance to Say Goodbye - Sabrina Orah Mark - She's one of those authors that I read every time I see her name and I'm never disappointed.
My husband and I were on our honeymoon, and I thought I only wanted the plague doctor. I didn't know I'd eventually need him, too. "You can't be serious," says my brother. "Who loses a plague doctor during a plague?" "I guess I do," I say.

"We'll find him," says my husband. But we never do.
Corvid Vision - Barbara Tran - A poem from Conjunctions that I thought had a lot of interesting images in it.
When something is said to come full
circle does this mark completion or make
a new form

an O
through which another
could fly?
Reading with the Little Ghost:
The Girl and the Ghost turned out to be far too dark for our current situation.  Lots of bullying and jealousy and anger and it just wasn't the thing we wanted to read before bed. We switched after about 90 pages after the main character had a nightmare about eating curry with human body parts in it.
So, instead we are reading Pip Bartlett's Guide to Sea Monsters which is a series that G has enjoyed. This is the third book, and it's much more light-hearted entertainment.
He really liked Monstrous: The Lore, Gore and Science Behind Your Favorite Monsters. This was  a book where he would go quiet for a while and I'd go looking for him only to find him nose deep in a chart about how to tell if you are dead or undead.  Thanks, Pepper!
He also just finished The Atlas of Vanishing Places which was full of geography facts and just about perfect for the obsessions of this particular third grader.