American League vs. National League
Jered Weaver vs. Roy Halladay
7:00 PM CT
Chase Field, Phoenix, AZ
--------------------------
I won't be able to watch this year's game, as I'll be bouncing between airports, but here are a couple observations. One suggestion, though: after the player introductions, turn the game off and let the game run an hour or so before turning it back on again. It's possible that at least one of the Yankees' representatives may have been substituted out by then, and you will also avoid at least some of the Jeterbation.
I noticed that the National League hired H.R. Giger to perform a little subliminal work on their All-Star logo this year, obviously trying for the intimidation factor: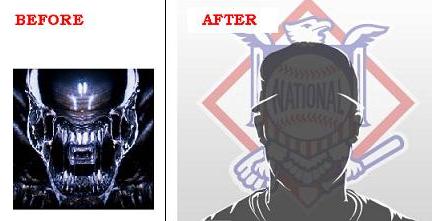 Let's look at the All-Star Break stats for three different players. First, the default Twins representative, Michael Cuddyer, chosen from this year's sad sacks. Cuddy is the 48th different Twins representative in an All-Star game:
1.


Next, everyone's favorite All-Star in the entire world, ever, Cap'n Derek Freakin' Jeter (we've already seen a graphic of
his performance compared to the other All-Star starters):
2.


And lastly, let's take a look at W.A.S.T.E. himself:
3.


Now, I ask you, if you had to choose between #1, #2, and #3, who would you pick as the lamest All-Star of the bunch?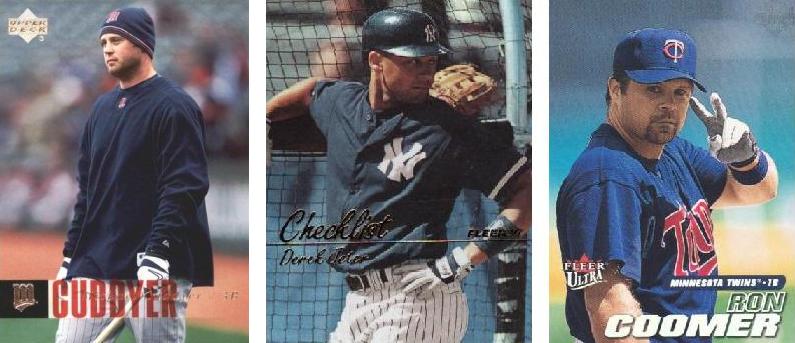 Good choice, Coomdog. Good choice.