Weather: 67°F, partly cloudy
Wind: 2 mph, out to CF
Attendance: 13,138
Time: 2:50
Twins record: 6-10 (tied for last in AL Central, 6.0 GB)
Fangraphs boxscore | MLB Game Wrap
Highlights:
Highest WPA, hitter: Butera .224 (2-4, 1 2b, 3 RBI) | Highest WPA, pitcher: Hoey .236 (1.1 IP, K)
Jim Hoey's firefighting in his Twins debut
The Twins have now managed to string two wins together for the first time this season.
Lowlights:
Lowest WPA, hitter: Span, -.087 (0-5, 2 SO) | Lowest WPA, pitcher: Mijares, .020 (0.1 IP, HBP)
Top 5 hitters in the order: 2-21, R, 8 SO
Tolbert: still batting second
Chris Guccione's kaleidoscope eyes
Given the night the top five batters in the order had, there's no way the Twins could have expected to win this game. Not with one of the four remaining spots in the lineup featuring a middle infielder with a bat -34.7 runs above average in 1108 career plate appearances. Not with one of the three remaining slots featuring a backup catcher, forced into a starting role, whose bat was worth -10.3 runs above average in 2010. Yet that backup catcher knocked in three of the evening's five runs and secured the win with what, thanks to some shaky ninth inning relief, proved to be a key run-producing double late in the game.

The Twins clearly lugged their diseased lumber with them to Baltimore. The big sticks remain a-slumber, as if Winter still holds a forest of good wood in thrall. The winter can't last forever, guys, no matter if it dumps six inches of wet stuff near Grand Rapids, or threatens Albert Lea with 2-3" of snow and sleet. Winter knows it's on its way out and is getting some last licks in. Snowblowers and shovels will be soon make their way to the back of the garage. Gloves and jackets are headed for bins and hooks in downstairs closets. Frozen timber will soon thaw as Spring takes its place in the sun. Good things are coming, gentlemen. You can hear it in the air if you listen hard enough. The inevitable thawing sounds like the faint crack of a bat and roar of a crowd. Last night that crack was an unexpected double to center, and the roar was mostly heard in living rooms across a northern land. It'll get louder. Trust me; Spring is nearly here.
-------
Since we've been in the West for the first couple installments, let's shed our bias and head out East for this week's View from the Ballpark: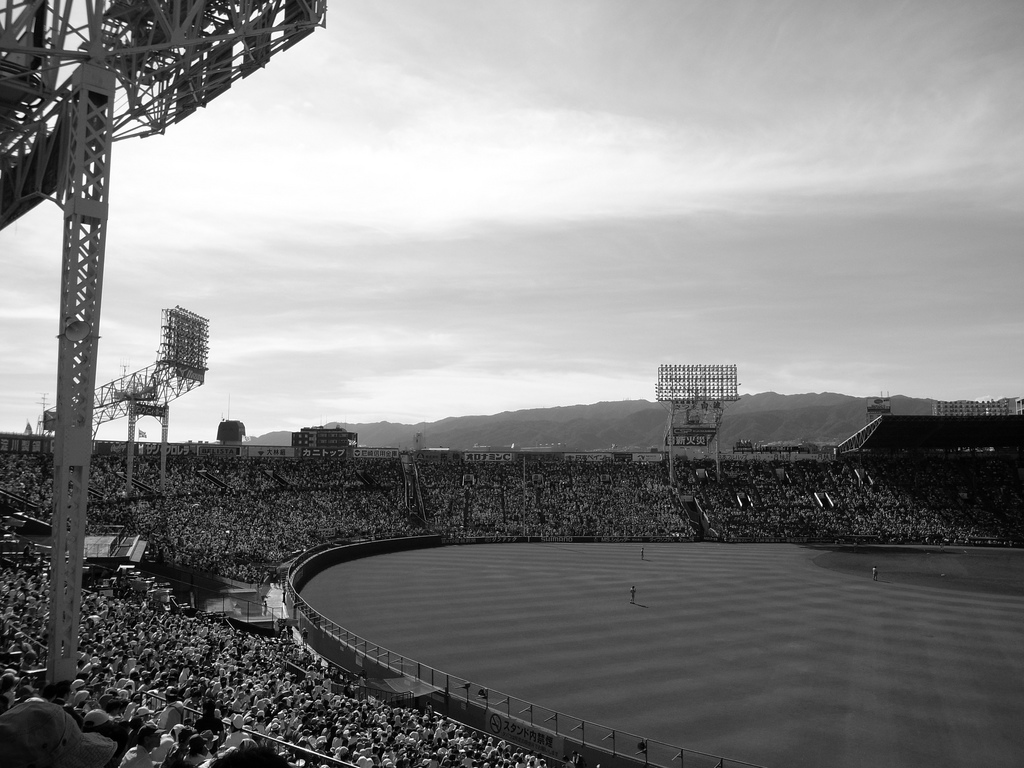 Photo by Flickr user mah_japan and used in compliance with the Creative Commons guidelines established by the rights holder.