Okay, here we go (finally). Like last year, we're going to have to play a little catch-up, but we'll get there.
Out of the volunteers, Algonad, CarterHayes, Daneekas Ghost, MagUidhir, Rhubarb_Runner, Twayn, and Zack all make the cut as they did not DJ last year.
Out of the remaining, I am removing Zee German (sorry, bro) as he is the only of last year's DJs to have gone two years in a row. So, there are 6 volunteers left for four spots.
Per usual, handles will be placed in alphabetical order, and a random sequence of numbers will be generated and that order will be matched to the alphabetical list of names. Numbers 1-4 are in, and 5 and 6 will have to wait until next year: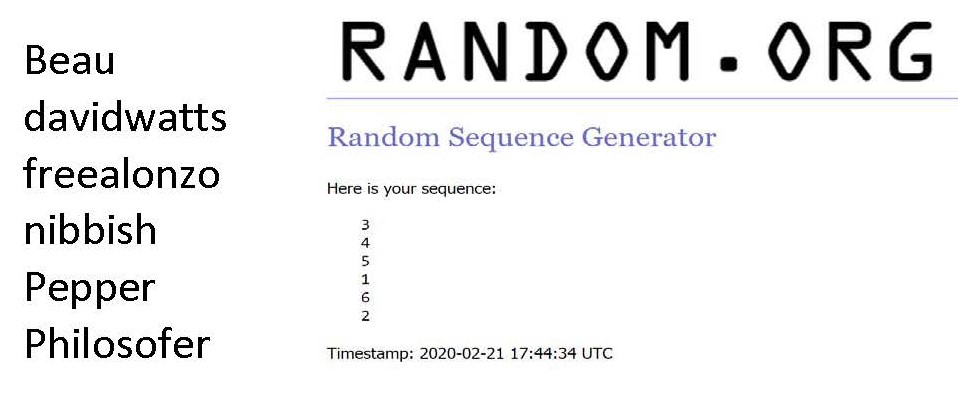 A similar method* was used to decide the order, and here are you 2020 Guest DJs!
February 24 - March 21: MagUidhir
March 16-22: Zack
April 6-12: Algonad
April 20-26: Beau
May 11-17: nibbish
June 15-21: CarterHayes
July 13-19: davidwatts
August 10-16: Rhubarb_Runner
September 14-20: Twayn
October 12-18: Daneekas Ghost
November 16-22: Philosofer
December: Best of 2020
*The random sequence for the months was run continuously until Rhu_Ru got the August spot, per his request
Oh, and drop your lists.