Tag Archives: Sleigh Bells
I was recently reminded of the fabulous comments generated by this song, so I decided to check out whether Sleigh Bells had any live songs about topics other than A Machines and B Machines. Turns out, there were a bunch of options to choose from.
I wasn't expecting to really like what I found, but I actually like it quite a lot.
Book Pairing: Crown: An Ode to the Fresh Cut by Derek Barnes, illustrated by Gordon C. James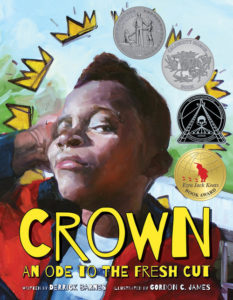 how could a band with that many marshall stacks not be awesome!!?!?!!!?!