I've done these in the past and here they are for 2012. Nothing really cool stands out this time around.
These graphs show games above or below .500 at the conclusion of each game. So double-headers will show two markers, one above the other. I started each team off at 0 on the day preceding its first game.
American League Central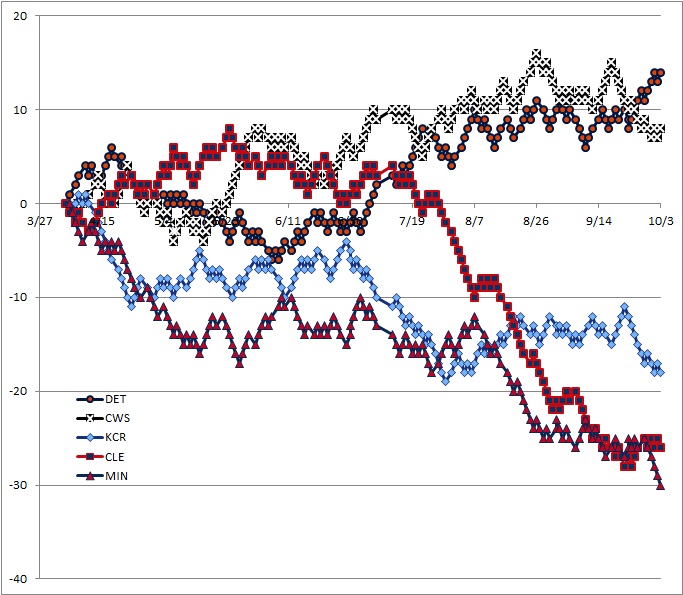 American League West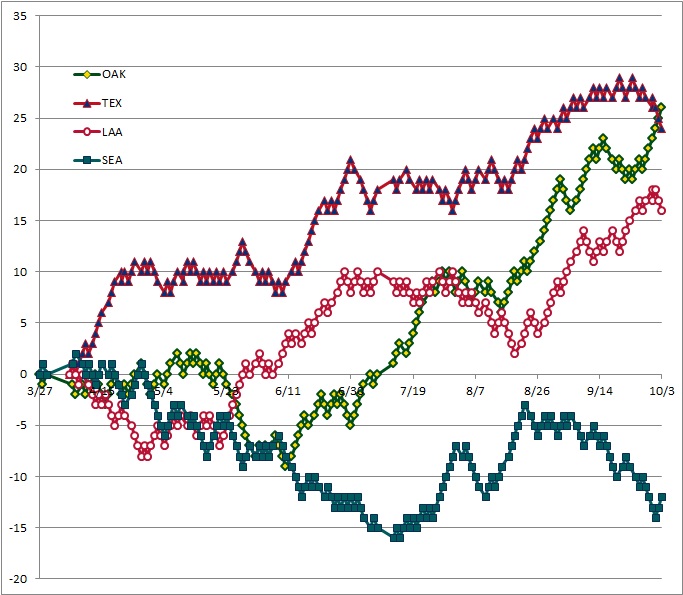 American League East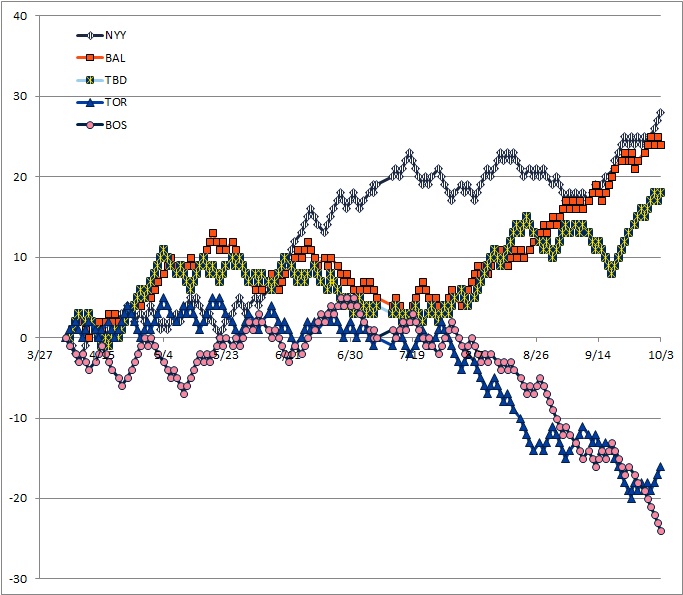 Colors (mostly) match official team colors as they are in Wikipedia.
I made the BoSox color pink to represent the pink hats, and because every last team in both leagues has red and blues and I wanted something else.
I brightened the green for the Athletics so it was a higher contrast.