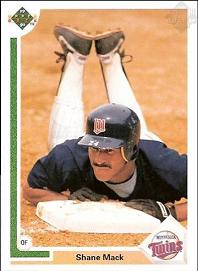 I noticed a while back that the various baseball card companies have been pretty single-minded in their choices for front photos for Shane Mack's baseball cards. Shane was a favorite of mine, and if you collected baseball cards in the early '90s, you'd know that he was quite the hustler on the base paths. To the left is his 1991 Upper Deck card #188.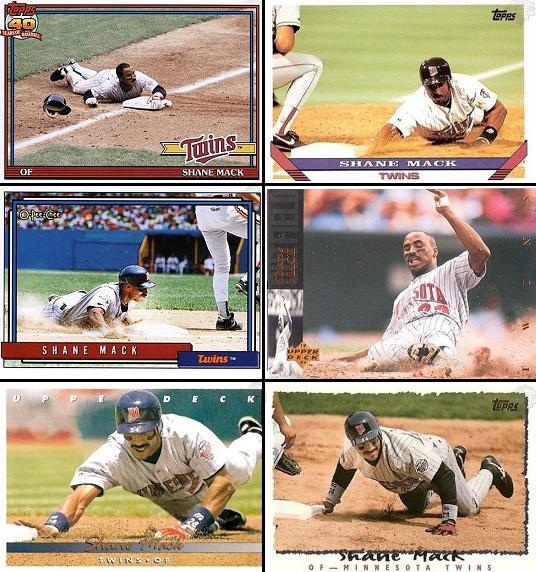 clockwise, from top left: 1991 O-Pee-Chee #672; 1993 Topps #282; 1994 Upper Deck #197; 1993 Upper Deck #236, yeah, that's home and not 3rd; 1995 Topps #8; 1992 O-Pee-Chee #164
Until someone proves to me otherwise, Shane Mack is the king of the 3rd base slide horizontal baseball cards.