Tag Archives: the first win is the best win
WOOOOOOOOOOOOOOOOOOO!!!!!!!!!!!!!!!!!

13 Jul 1985
Twins 6, Indians 4
WP: Hendricks (1-7 5.88) LP: McAllister (5-8 4.31)
Save?!? Youbetcha. Perkins (13)
Holy cats. A save on a Wednesday is like the smell of napalm in the morning. I love it. The king of the savers race is heating up. We have three potential kings within 3 saves of each other. Of course they're all from the AL East, but we won't hold that against them. Or will we? Jim Johnson is holding the top spot with 45 saves recorded, but nipping at his heels is the absolutely dominant Fernando Rodney. That dude has been lights out this season, but the rules of the King of the Savers award dictate that player with the most number of saves recorded, no matter how ugly, is the champ. I'll feel for the Fernando if I have to crown someone else. Some other dude in NY has 42 saves.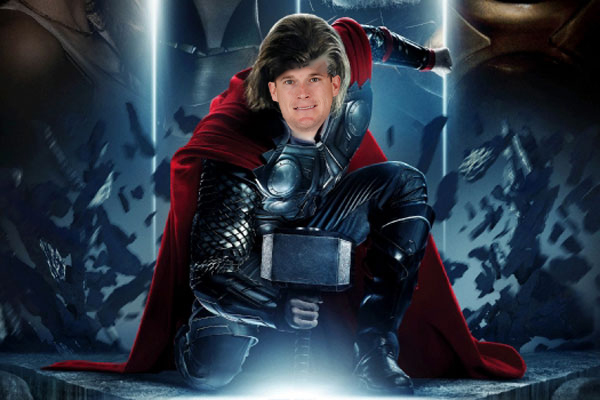 The Willing hammer had a hell of a night at the dish. He went 4-5 with a home run racking up 4 rbi (at least one of them was of the 2 out variety). Meanwhile, Joe Mauer was content with a hit, a walk, and 3 runners left on base. puss. It didn't matter though, the hammer was willing and Liam got his grove back, and by grove I mean his first win evah(!). Congrats to the kid. Hendricks tossed 6 innings allowing two hits, walking two, striking out two, and surrendering 2 earned runs.
Culture Club: I promised a tour of the alternative spaces of New Orleans, so I guess that's what we should do. Way down St. Claude Street you'll find a bunch of young folks doing great and arty things. Before you get all the way down there I suggest you start with some pastries from Shake Sugary. I suggest the maple bacon sweet potato biscuits. Seriously. Really. Yeah. You'll likely need a nap, and after that you should start at the front. These young folks operate an excellent co-op art gallery featuring some great art from New Orleans and abroad. Across the street lies The Good Children Gallery who are also producing exhibitions of timely and engaging contemporary art from almost everywhere. As you head back towards the city I suggest stopping off at the New Orleans Healing Center which features art galleries, vendors, a co-op, cafe and good vibrations. Directly across the street from them lies the UNO art gallery which features the work relating to UNO's art department. Off the path a bit lies Press street and Antenna Gallery. From their site, the mission is to produce risk-taking solo and group exhibitions that engage and interact with the New Orleans community. I've really enjoyed the projects these folks have put together, and am anxiously awaiting the opening of their new facility later this fall. Press Street is a 501c3 set up to support visual a literary art in New Orleans. They've published poetry and prose, non-fiction, offer learn to be a dj classes, and host a 24 hour drawathon for arts education. Good folks, those. You're probably thirsty, and you're close (ish) to the quarter. I highly suggest you stop off almost anywhere on Frenchmans street, but my favorite is Snug Harbor. Stick around for the jazz and eat from the vendors, you won't be disappointed.