DAY GAME ALERT!
Good evening gentle ladies and sirs, and welcome to the Queen City, the pride of Ontario, Toronto the Good. After stumbling through 3-6 homestand, the Twins visit O, Canada for the first time since June of last year.
Minnesota's been historically lousy in Toronto, but they've played well against the AL East this year. As the Twins are only one game up on the Jays for the 2nd WC spots, this series has some significance. Taking the mound tonight will be the PEDestroyer, Ervin Santana, trying to bounce back from his first loss of the season. Facing off will be some schmo named David Price, who will be making his debut in the Blue Jays uniform. So, you know, no real point in the watching this game.
Minnesota Twins vs. Toronto Blue Jays
(54-50)                                          (54-52)
Rogers Centre
1 Blue Jays Way
Toronto, Ontario
M5V 1J1
Canada
1:07 PM EDT
Game Previews
Minnesota Twins Official Game Notes
Baseball-Reference
MLB
Yahoo! Sports
Minnesota Twins Starting Lineup
1. Dozier, 2B
2. Nunez, 3B
3. Plouffe!, 1B
4. Sano, DH
5. Hunter, RF
6. Rosario, LF
7. Hicks, CF
8. Suzuki, C
9. Escobar, SS
Oakland Athletics Starting Lineup
1. Tulowitzki, SS
2. Donaldson, 3B
3. Bautista, RF
4. Encarnación, DH
5. Smoak, 1B
6. Martin, C
7. Goins, 2B
8. Pillar, CF
9. Revere, LF
Probable Starting Pitchers
Ervin Ramon Santana
2-1, 3.78
v.
David Taylor Price
9-4, 2.53
Go Twins!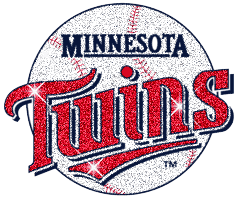 Photo courtesy of Dave R
Photo courtesy of Michael Herrera