Doc S says that if I don't take the food porn photos then it didn't happen. He's to blame for this.
If you recall last week (what is time?!?) Dr. Chop told me that she wasn't going to be satisfied with anything form our repertoire wrt dinner and thus the pork wellington was hatched. No photos, but it did happen. Welp, decadent Saturday seems like it's a thing that is going to keep happening my diet be damned.
This week's entry? Pork rollup with cream cheese, hatch green chili, and pistachios wrapped in bacon. Dr. Chop work shopped this one, and I executed. Oh, mama was this good.
First I butterflied a pork tenderloin, and then smashed it into a 1/4 of an inch thick slab of meat product.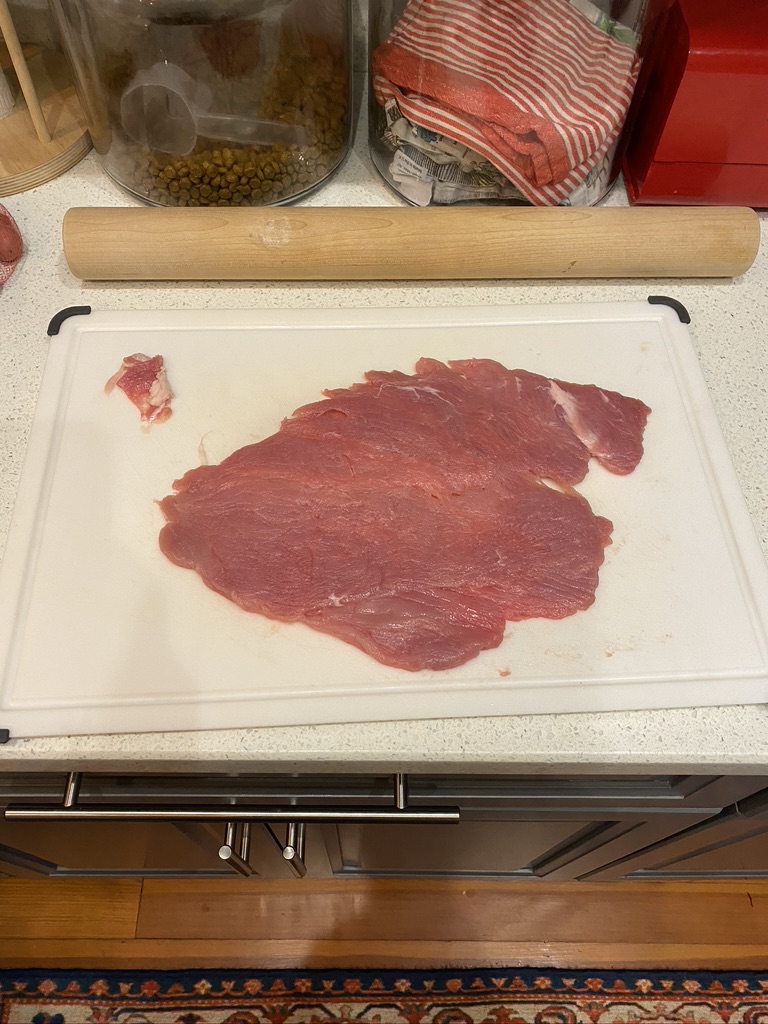 Next comes the cream cheese bath - cooks note I had a half a tub of creole cream cheese which is pretty runny and easily smeared across said meat slab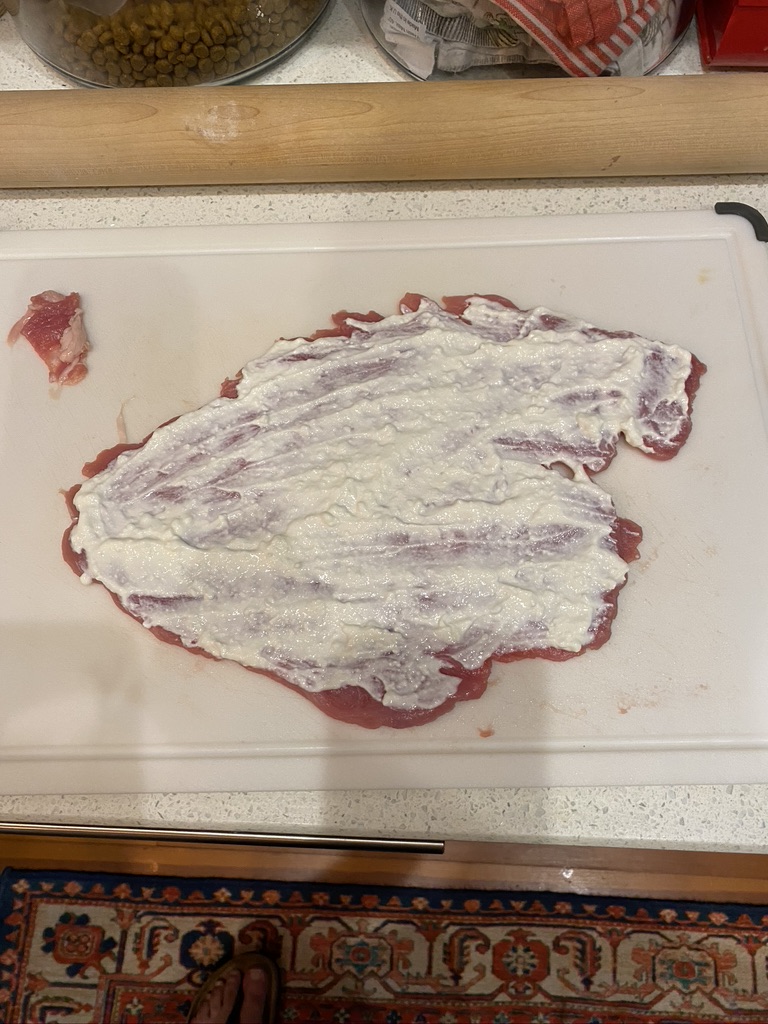 Next comes the hatch green chilis- canned is fine, jarred (look for 505 brand / young guns brand)is better, or freshly roasted which is optimal. I hear from my old man that fresh hatch chilis have hit the super markets in 'perterville so they're likely around the greater MN metros. (I also used a bit of shredded cheddar to bind things in the heats of the grills). I rough chopped about 1/3 cup pistachios and dumped them onto the pig product.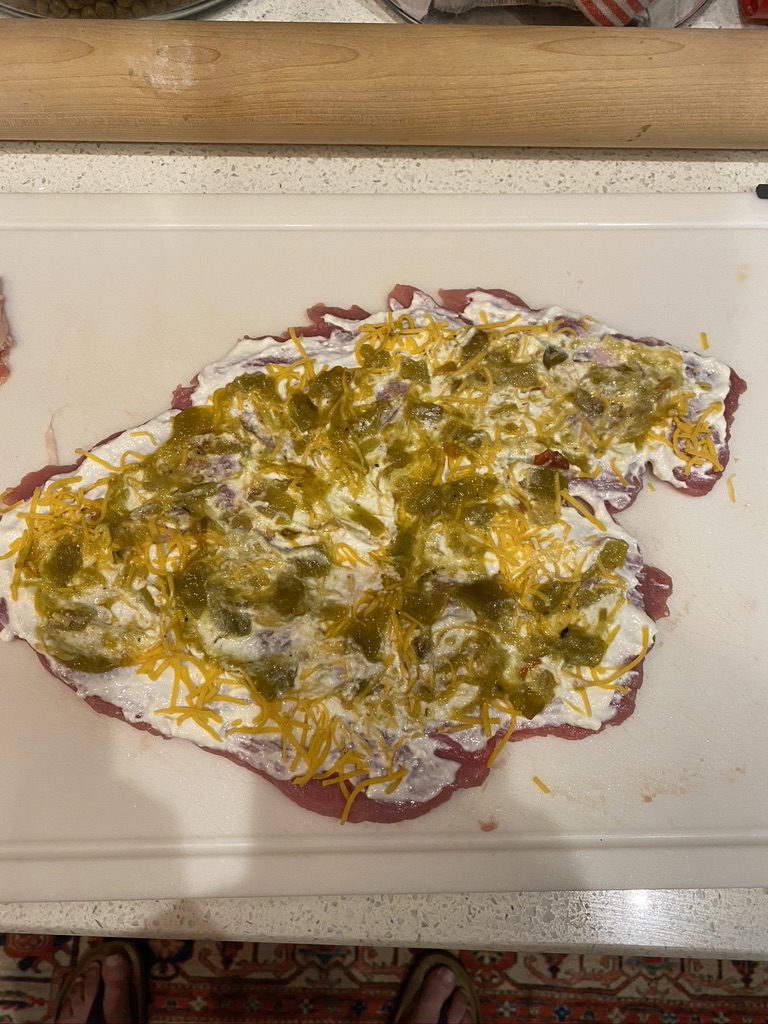 Next comes the roll up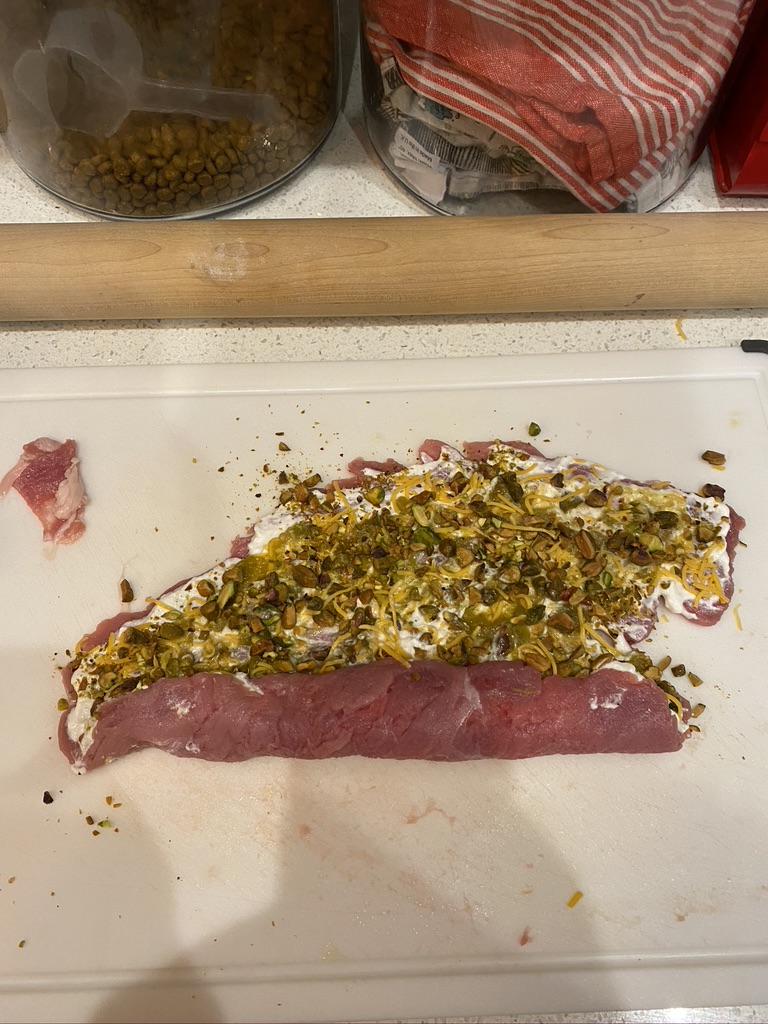 I hadn't planned to wrap this in bacon, but as it turns out the roll up wasn't as tight as I wanted. I happened to have a half pound of schmidt's meat market bacon on hand so why not?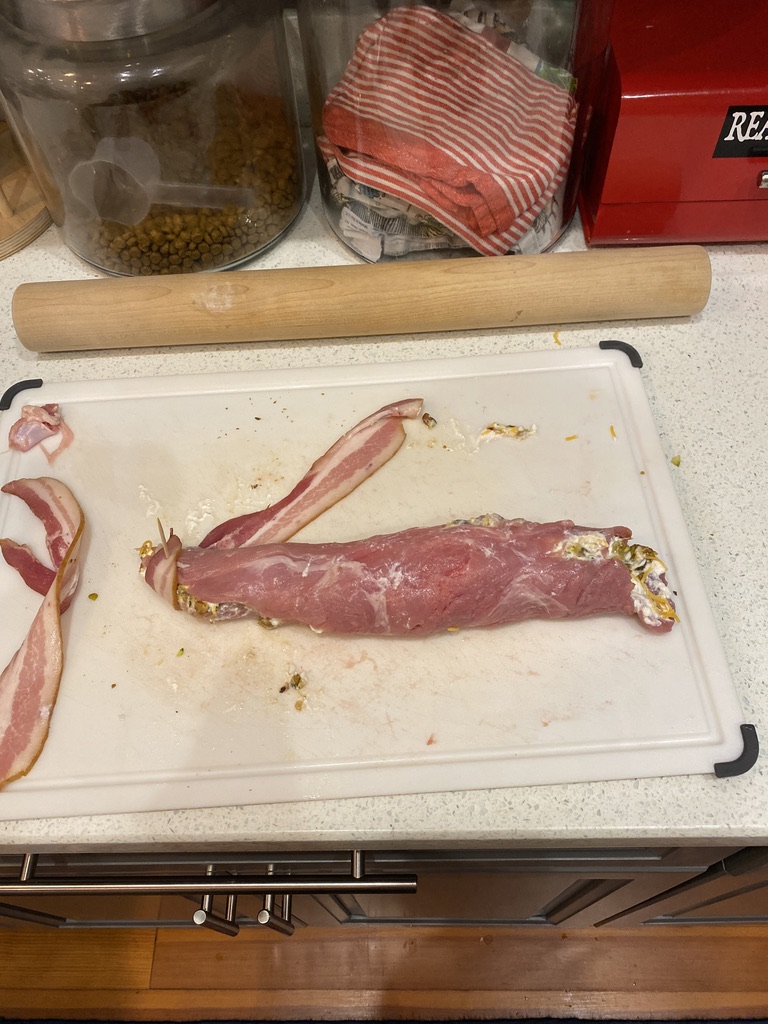 This is the final wrap up (yeah doc, you asked for this - now lie in your bed)
I quick smoked this by lighting ~3/4 a chimney of briquets and dumping them when mostly on fire in a pile on one side of the grill. I choked off the heat by leaving the bottom vent wide open and the top vent 1/8 inch open. While the coals were regulating themselves I started roasting some baby red potatoes and carrots. I added a couple good sized chunks of cherry wood and put the pork on the indirect side.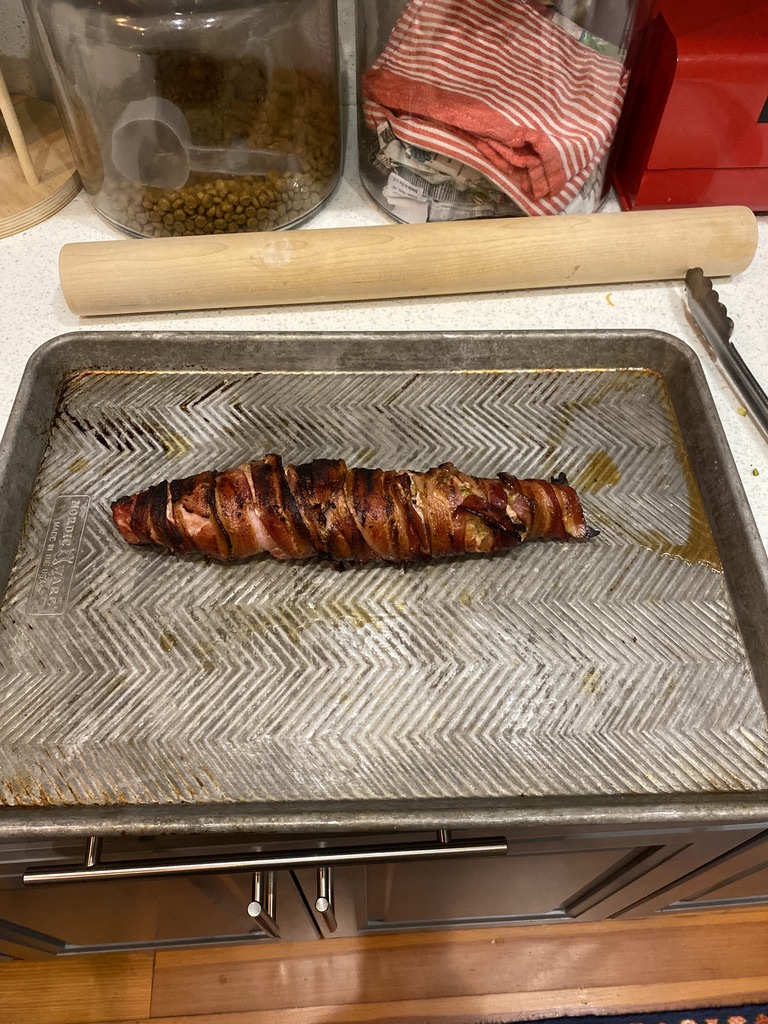 Once the internal temp had hit 140 I moved the whole shooting match over the coals with the lid off to crisp up the bacon.
The final result was nothing short of decadent. Doc, wish you were here brother. Even if you were here there wasn't enough for three....... Okay there was but I was greedy AF.