Weather: 85°F, sunny
Wind: 9 mph
Attendance: 30,198
Time: 3:09
Twins record: 17-35 (last in AL Central, 14.5 GB)
Fangraphs boxscore | MLB wrap
Highlights:
Highest WPA, hitter: Kubel .140 (2-3, R, RBI) | Highest WPA, pitcher: Dumatrait .236 (0.2 IP, K)
Lowlights:
Lowest WPA, hitter: Delmon, -.188 (0-4, saw only 10 pitches in 4 AB) | Lowest WPA, pitcher: Blackburn, -.509 (6.0 IP, 7 H, 2 HR 5 ER, BB, 3 K)
Kubel is listed as day-to-day with a sprained right foot
Rene Rivera is whiffing in 40% of his at bats. Over his career Jim Thome has gotten on base in more than 40% of his at bats.
In case you didn't read it elsewhere already, Francisco Liriano was placed on the DL. Kubel is day-to-day. Meanwhile, according to the 4ltr's recap, Mauer is now able to throw from home to second. I didn't know bilateral leg weakness affected the arms, too.
Usually I watch Monday's game so I can write a recap, but this week I was down at my mother-in-law's place in Chicagoland, where the connection speed isn't particularly great. If the Twins were playing well I might have been tempted to watch the game anyway, but I figured I didn't need the frustration of the spotty DSL connection, plus terrible baseball. I suppose I could watch it now that I'm home, but I've decided not to waste my time. In the limited time I have on this earth, going back to watch yet another Twins loss isn't high on my list of priorities. Thus concludeth the game wrap.
-------
Let's be honest: If you're even reading this, the View from the Ballpark is probably why you are here. Well, let's dispense with the pleasantries (if that's the appropriate word for recapping another loss) and get right down to it: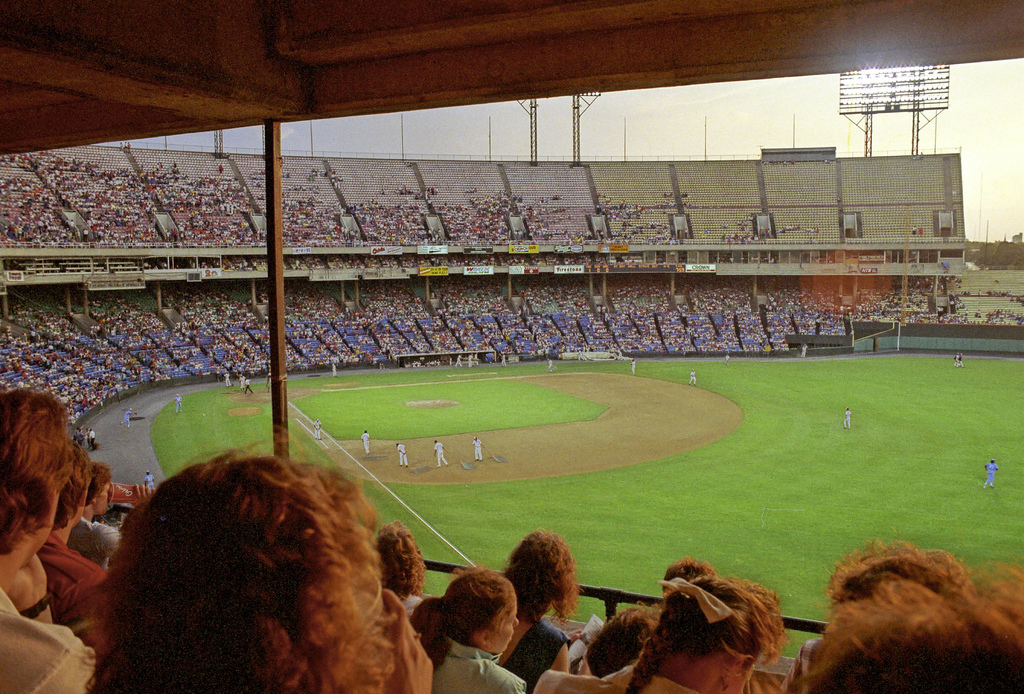 photo by Flickr user rjcox
Remember, no embiggening.