I don't think two voices were ever meant more for each other than those of Gram Parsons & Emmylou Harris. This video can't convey the quality of their vocal mix, but thankfully we have Grievous Angel to document the exquisite blend the achieved. That we have any live footage of them at all is close to a miracle; video recording of any performance not intended for television broadcast was pretty darn rare in 1973. This is not the tune I would've chosen had any of my favorites been available, but beggars can't be choosers.
While I was out in the Mojave, I stopped at a site I've passed an uncountable number of times, but never properly visited: the Joshua Tree Inn, the place where Gram departed from this plane of existence. The clerk at the desk was very gracious and let me wander through the public spaces, which have a variety of GP memorabilia, and, after obtaining a promise that I not knock on the door of Room 8, let me go out to pay my respects at the shrine outside the place where Gram spent his last days.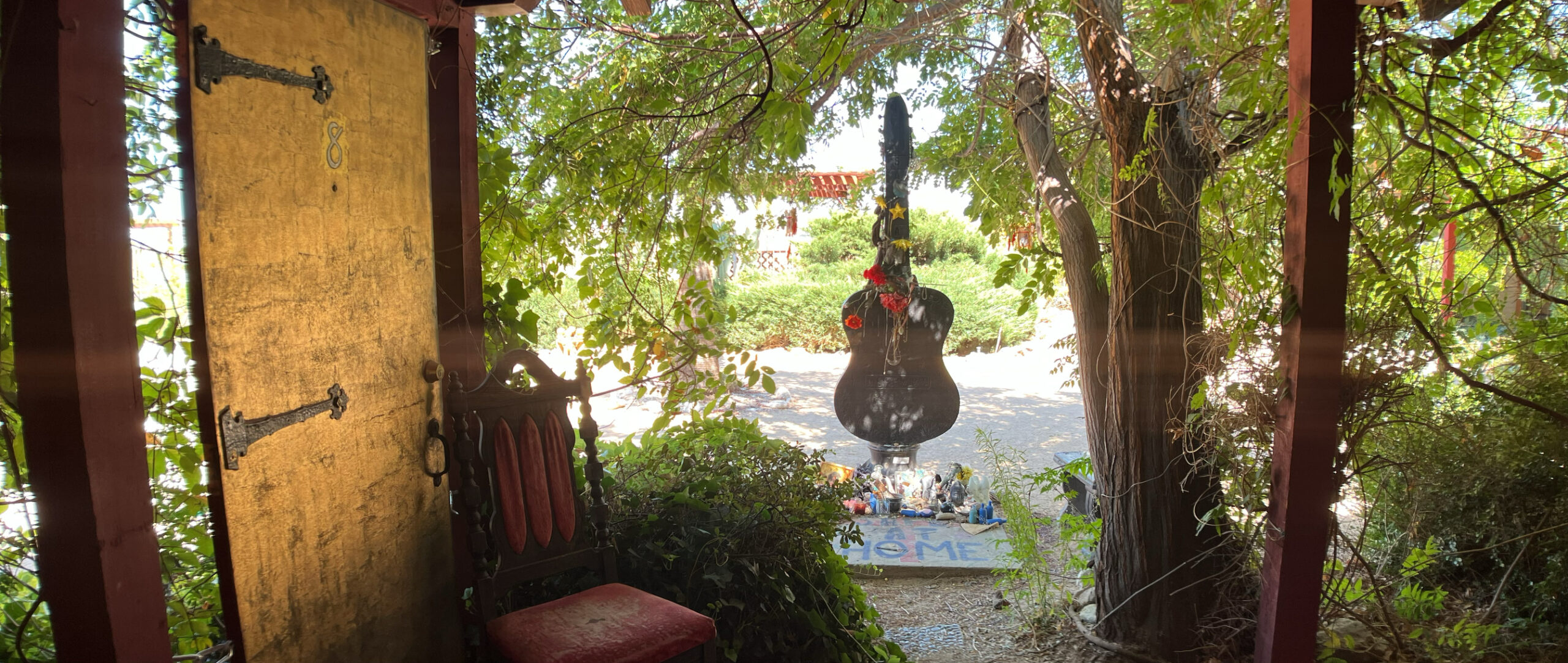 I'm glad I stopped. Grievous Angel is one of my favorite albums, and Gram came out to his beloved Joshua Tree after finishing the recording sessions that ultimately became that album. I put it on after exiting I-10 onto Route 62. The rest of the story from September 1973 is bizarre and more than a little sad; if you're going to read about it, choose a reputable source. Gram's musical dream lives on through people like Emmylou, Dwight Yoakam, Steve Earle, Robbie Fulks, and (particularly, in my mind) Sturgill.